UNISON is the first trade union in the UK to produce a modern slavery statement. Shantha David explains how they did it, and offers some top tips for producing your own.
UNISON, the largest public sector trade union, made history in December 2016 by becoming the first trade union in the UK to submit a transparency in supply chains statement under the provisions of the Modern Slavery Act 2015 (MCA 2015), which seeks to consolidate existing UK legislation on slavery, child labour and human trafficking.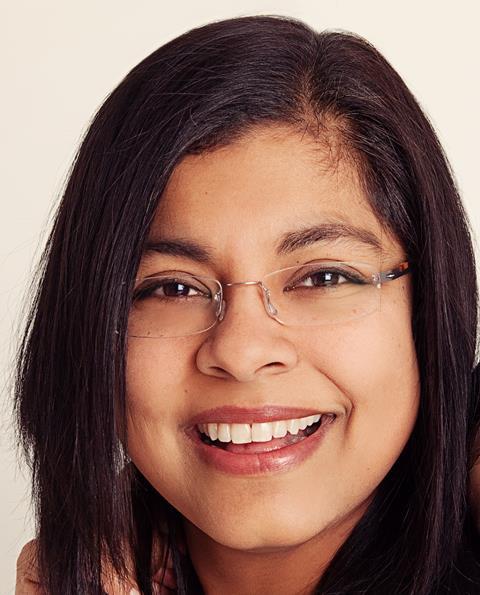 We are committed to ensuring there is no modern slavery or human trafficking within any part of our business or supply chains, and we updated our procurement policy to reflect our commitment to acting ethically, and to comply with the MCA 2015. We encourage our 1.3 million members to work with their own employers to ensure all goods in public services are not tainted by abuse of workers in the global supply chain.
Why does the MCA 2015 matter?
To put the problem into context, according to the International Labour Organization there are some 21 million men, women and children around the world in some form of slavery. The number in the UK, according to the government and the Human Trafficking Foundation, is between 13,000-20,000 people, including children.
We are talking about adults and children, who are forced to work through mental or physical threats; who are owned or controlled by an 'employer', usually through mental or physical abuse or the threat of abuse. They are dehumanised, treated as a commodity or brought and sold as 'property', or they are physically constrained or have restrictions placed on their freedom.
This is a lucrative business for the perpetrators – approximately $150 billion dollars is generated from the forced labour industry each year. Whilst this is a global problem, 56 per cent of forced labour takes place in Asia and the Pacific region; over half of all victims of forced labour are women or girls; and 22 per cent of the victims (4.6 million people and children) are subject to sexual exploitation.
What does the MCA 2015 say?
According to the act, which came into force on 29 October 2015, slavery includes servitude, and forced and compulsory labour as existing when a person is 'held' or 'forced' against their will by another person who knows or ought to know that the other person is being held in slavery or servitude or forced to perform compulsory labour.
The MCA 2015 introduced an anti-slavery commissioner, new measures to protect victims, and stiffer penalties for those convicted.
Problems with the MCA 2015
Section 54 requires 'transparency in the supply chains'. Whilst this sounds great, the MCA 2015 only applies to commercial organisations with a minimum turnover of £36m, carrying out their business or part of their business in the UK, to publish an annual report.
The statement has to set out the 'steps taken during the financial year to ensure that slavery and human trafficking are not taking place in any of the company's supply chains or in any part of its own business' or 'that it is taking no such steps'.
The MCA 2015 does say that complying companies have to have their annual statement signed off at a high level. In the case of a PLC, it must be approved by the board of directors and signed off by a director. If the statement is inaccurate or inadequate in terms of what the act states, then the signatory will not be subject to legal action. Ultimately, the only sanction is reputational damage to the individual and company.
However, supply chain requirements are not underpinned by any legal sanctions, which render the MCA 2015 rather toothless.
Producing a modern slavery statement
The government has issued guidance on public sector procurement, and a number of government departments have issued codes for suppliers. We looked to these and statements published by other companies. Whilst there were some good examples, it was clear that a number had been rushed out to ensure basic compliance with the new legislation, without considering the spirit of the requirement.
In March 2016, the CORE Coalition and Business and Human Rights Resource Centre published a statement, after analysing the first 75 modern slavery statements found published online, which said that the majority of statements had failed to comply with the basic requirements of the MCA 2015. Very few of them had covered the six areas set out in the act which, whilst not mandatory, appear to determine whether or not the company is compliant with the MCA 2015. Further, a large number were not signed by a director and failed to make the statement available on their website's homepage.
We framed our statement in the context of the six areas in the MCA 2915, namely:
(a) the organisation's structure, its business and its supply chains
(b) its policies in relation to slavery and human trafficking
(c) its due diligence processes in relation to slavery and human trafficking in its business and supply chains
(d) the parts of its business and supply chains where there is a risk of slavery and human trafficking taking place, and the steps it has taken to assess and manage that risk
(e) its effectiveness in ensuring that slavery and human trafficking is not taking place in its business or supply chains, measured against such performance indicators as it considers appropriate
(f) the training about slavery and human trafficking available to its staff.
Having drafted our statement, we then considered what we wanted to achieve over the next year, and what improvements it could report on in the next statement. For example, one of our objectives was to work with our suppliers to ensure they were also compliant.
Top tips for completing the statement
Understand the requirements of the transparency in supply chain requirement
Look to your sector for collaboration and learning opportunities, but also see what other sectors are doing and whether this could be applied to your sector
Look to organisations such as the Ethical Trade Initiative for guidance and assistance
Understand where the risks are in your organisation and supply chains, and map them
Make an annual plan of achievable improvements.