Keith Ruddock chaired a panel session on day one of the annual conference on the role of in-house in crisis management.
Here, we publish in full an article that first appeared in Crisis Management Journal in 2017, in which he argues that companies – and their legal teams – need to understand that societal and community issues are as important as technical, legal, economic or engineering issues. These can be vital to reputation management in a crisis.
Lawyers face a difficult dilemma when responding to crisis situations. Adopting too legalistic an approach may lead to response paralysis and increase negative reputational impact. Yet too light a touch may create major future legal exposures. Nonetheless, I believe that lawyers need to focus pragmatically, rather than legally, on what is required in the short term to minimise long-term exposure.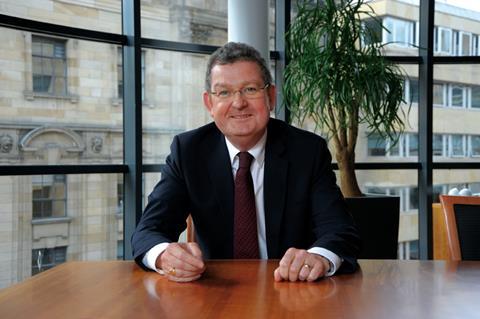 If a lawyer takes their role of protecting the company from any legal exposure in a crisis situation too far, they may (eventually) win the legal case, but could well have already lost the reputational argument. Most companies can withstand a major financial impact, but a reputational disaster will take years to recover from. Usually, addressing the legal issues can follow once the immediate crisis has been dealt with, provided that no major hostages to fortune on exposure to legal liability have been created in doing so.
No lawyer ever wants to hear someone say, 'Why didn't you stop me?' after the event
During my 24 years in-house with Shell and the Weir Group, I have been involved in a wide range of crisis situations, which has prompted me to reflect on the role of a lawyer in crisis response. My comments in this article mostly relate to the role of in-house lawyers (recognising that slightly different factors apply for external lawyers). I am not seeking to embarrass or second-guess anyone in this article. Rather I am trying to stimulate reflection on the optimum approach to adopt on legal issues in a crisis situation.
Lawyers are generally trained to avoid, or at least minimise, legal risks and exposure to the greatest extent possible and typically tend to look to long-term consequences. However, in a crisis situation, adopting a legalistic approach may only serve to worsen the outcome.
All parties, including the lawyer, also need to recognise that lawyers typically have a wide range of skills to contribute beyond the purely legal. Yet the lawyer is often viewed as an adviser rather than as an integrated team member, even when in-house. Especially when new to the profession, the easy option for a lawyer is often simply to say 'no', which can lead to major frustration for the business. Equally, however, no lawyer ever wants to hear someone say, 'Why didn't you stop me?' after the event.
The formal legal role in a crisis usually involves developing a legal strategy, both in response to the event and to oversee business protection measures. This includes: advising on the immediate legal liabilities, risks and issues; the notification of regulatory authorities; signing off on all documents for internal and external communications; establishing protocols to manage confidential or privileged documents / information; and having overall responsibility for the audit trail to include a record of decisions made (and the rationale for them) and records of all documents shared with external stakeholders.
Creative tension between the legal and comms teams is healthy
However, while it is necessary to clarify formal roles and responsibilities, there is a danger of putting the legal contribution into a box. I strongly believe that lawyers bring other valuable skills beyond the purely legal. In particular, lawyers generally take a rounded view of matters; they are often used to professional conflict; they typically adopt an analytic, proportionate view; and are used to multi-functional team working.
In addition, they usually do not have a personal exposure arising from the subject matter, which means that they can be objective in their contribution. Lawyers are usually articulate and can be a useful partner to the internal communications team (provided they do not become tied up – and thereby tongue-tied – in trying to control the legal exposure unduly).
Crisis response is an area where time spent in preparation and training is invaluable. It is helpful for the legal, communications and commercial teams to reach prior agreement on legal liability, plans for potential crisis scenarios, whether to try to maintain legal professional privilege, how to handle approval of both internal and external communications, and the tone to take on communications generally.
It is frequently observed that many crises seem to arise at the worst possible times for a business – after hours, during holiday periods or when your CEO is in mid-flight to a distant part of the world. This can occasionally be due to businesses letting their focus slip during these periods. However, it is not an excuse for a delay or confusion in responding. This reality underlines the importance of having the ability to convene a crisis team out of hours and to have the contact details for each member, and their alternates, readily available.
The ability of a company to react to a crisis in a way that reveals it to be run by human beings rather than faceless chief executives is of paramount importance

Kamal Ahmed, BBC
The relationship between the legal team and the communications department in particular is a critical one. It is highly valuable for legal and communications teams to establish common ground on reputational objectives and roles, which will often go beyond the strict functional remits. Legal need to develop the confidence and trust in communications to give it the comfort to be flexible, while Comms also need to earn the trust of legal by demonstrating a thoughtful and strategic approach. Social media has significantly changed the situation in this area. It is no longer possible to control or review what will enter the public domain (although you can rehearse in advance what you want to communicate). Creative tension between the legal and comms teams is healthy – recognising the need to respond quickly but not in a way that will foreclose any other options in the future.
Working with external lawyers in crisis situations may sometimes be necessary to address specific issues such as privilege, dealing with regulators (eg dawn raids), provide specialist legal advice or extra resources, or where there is no in-house legal team. My experience is that where external lawyers are involved, it is best to do so as fully as possible to optimise their input rather than keeping them detached. It is important to recognise that external lawyers, for reasons of protecting their professional exposure, will generally not be able to be as flexible as in-house lawyers. However, their contribution can be hugely valuable.
The tragic case of Christianne and Robert Shepherd is already widely known but is a salutary one in the context of a company, or perhaps its insurers, which were arguably viewed as having adopted too legalistic a crisis response. Christianne (Christi, age seven) and Robert (Bobby, age six) Shepherd were brother and sister who died of carbon monoxide poisoning while on a Thomas Cook holiday in Corfu in 2006. The cause of death was found to be a faulty gas boiler. In a criminal case brought in Greece, Thomas Cook was cleared of any responsibility.
Most companies can withstand a major financial impact, but a reputational disaster will take years to recover from
However, the jury at the UK inquest into the children's deaths in 2015 returned a verdict of unlawful killing and concluded that Thomas Cook had 'breached its duty of care'. Thomas Cook's CEO had told the inquest: 'I feel so thoroughly, from the deepest of my heart, sorry, but there's no need to apologise because there was no wrongdoing by Thomas Cook.' A confidential financial settlement between Thomas Cook and the family is understood to have followed.
In November 2015, the results of an independent review of Thomas Cook's crisis management procedures and the company's customer health and safety strategy were published. Written by Justin King, former chief executive of Sainsbury's, the review was critical of the way that Thomas Cook had dealt with the children's family, saying that its responses had been 'intermittent, sometimes ill-timed and often ill-judged … Decisions were often not taken in the thoughtful and caring way you would expect from a company such as Thomas Cook'.
Thomas Cook responded by saying that Justin King's report made for 'uncomfortable reading in parts', and that it aimed to implement its recommendations within 18 months. Chief executive Peter Fankhauser said: 'It took us nine years to correct the mistakes of the past and to do what everyone would have expected of us; treat the family with the respect and empathy they deserve. We had to learn from this tragedy and do things differently, and this remains our commitment.'
Analysing King's report, the BBC's business editor, Kamal Ahmed, noted: 'In an era when there is considerable suspicion about the motivation of businesses, the ability of a company to react to a crisis in a way that reveals it to be run by human beings rather than faceless chief executives is of paramount importance. Every company chief executive should read Justin King's report and reflect on now many of the problems he has identified are also true of the businesses they run.'
This is a very powerful challenge to any company responding to a crisis situation where reputational factors are as central, as was the case here. I genuinely do not seek to second-guess the decisions made by Thomas Cook and its advisers. However, the case is one that I think we should all reflect on and learn from, as Thomas Cook itself has indicated it is seeking to do.
I strongly believe that lawyers bring other valuable skills beyond the purely legal
I believe that a more proactive response to a crisis was exhibited by BHP Billiton when, on 5 November 2015, an iron ore tailings dam at a mine in Brazil suffered a catastrophic failure, killing at least 17 people and destroying at least 200 homes. It caused extensive flooding and environmental contamination. The dam is the property of – and is operated by – Samarco, a standalone 50/50 joint venture between Vale and BHP Billiton. To date, very substantial fines and criminal proceedings against companies and individuals have been instigated by the Brazilian government in addition to ongoing containment, remediation and community compensation costs.
What I found striking in BHP Billiton's response was that even when faced by such a major crisis, it chose from the outset to adopt a 'do the right thing' approach which it appears to have sustained throughout, irrespective of the legal structure or potential exposure. The company could have maintained that Samarco was a standalone, self-operated, joint venture. However, it chose not to seek to distance itself from the tragedy in this way, recognising that the expectation of the public was that both BHP Billiton and Vale, as co-owners, would stand behind the venture. BHP Billiton is still likely to be involved in ongoing litigation and regulatory investigations for some time, but its approach of seemingly not being too concerned in its response over whether it might weaken its future legal defences deserves to be recognised.
I had no involvement with either the Thomas Cook or BHP Billiton situations described above. However, I did have some involvement with the Corrib Project in Ireland where, in April 2005, Shell was granted an interlocutory injunction to prevent obstruction of work on an onshore pipeline. The protestors refused to obey the injunction and five men (who became known as the 'Rossport 5') were jailed for contempt of court. The decision to pursue a legal route with the Rossport 5 greatly increased the level of opposition, locally, nationally and internationally, to the project.
Shell had to suspend all work on the Corrib project and in September 2005 applied to the court to have the interlocutory injunction discharged; the five men were eventually released from jail. However, the damage to the project, which had already been facing significant challenges, was huge, and it took another 10 years before it was finally completed.
Shell was legally entitled to enforce its rights, but doing so was pivotal in mobilising opposition to the project. Corrib highlights how pursuing a legal course can lead to a very adverse outcome.
Building trust does not mean simply persuading the other party of the rightness of your case
Many of the reputational crises I have been involved with could arguably have been foreseen or anticipated if a holistic approach had been adopted when assessing risks. One difficulty in the context of a project is that the team can often adopt a very goal-orientated, schedule-driven approach that may make it difficult to ensure wider social issues are taken into account. Companies need to understand that societal and community issues are as important as technical, legal, economic or engineering issues – these are what increasingly can kill or delay a project. For example, I submit that it will be crucial for the success of any company seeking to undertake fracking in the UK that these issues are properly addressed or else it will be very difficult for them to obtain a social licence to operate.
It is a truism, but one learnt through hard experience, that it is usually too late to try to build trust once problems have arisen. Equally, building trust does not mean simply persuading the other party of the rightness of your case. It means establishing a basis on which a genuine, and respectful, dialogue can take place. You may not agree, but at least you will have the basis for engagement. One good – albeit not very scientific – test to apply is to consider how you would approach this situation if your grandmother lived in this community, or was affected by the project (I am assuming here that you like your grandmother). It is essential to try to understand the concerns of the community with which you are dealing and to take the time to map out all the stakeholders involved and assess their respective positions and motivations. You will almost certainly not be able to address everyone's concerns, but at least you should be respected for seeking to understand the issues and addressing those you can.
A purely legal response is rarely the optimum one to adopt
Do not over-rely on data to make your case. Access to the internet has changed the dynamics here enormously. For every 'fact' that you may put forward, you can be sure that your opponents will be able to find their own 'facts' to counter them. This is why establishing trust is so much more important than winning the argument. It is critically important not to overlook what can be the blindingly obvious and to ensure that everyone in your team is empowered to state their concerns. 'Groupthink' must be avoided at all costs. This is critical in a crisis situation, especially where emotions and frustrations (and often exhaustion) may be running high. However, this can be where a lawyer may be able to provide a helpful level of challenge, calm and input. Remember, just because you believe that what you are trying to do is legally, logically and technically right, that does not mean that you are! This is where recognising the high level of emotional intelligence often exhibited by lawyers is so important, especially where operating in a very technically-focused organisation.
It is clearly still important if at all possible to avoid accepting legal liability outright. However, society expects companies to take responsibility for what happens on their watch even if legal liability is far from clear-cut. In that context, a purely legal response is rarely the optimum one to adopt.
Keith Ruddock is co-chair of the Bingham Centre for the Rule of Law and was previously GC of the Weir Group plc.
A previous version of this article was first published in the Crisis Response Journal, an international publication which focuses on all aspects of preparedness, mitigation, response, resilience and recovery in the face of emergencies and crises, from a multidisciplinary perspective in April 2017 (vol 12, issue 3).
This article was also used as part of the material for a panel session Keith Ruddock chaired on the role of lawyers in crisis response at the Annual Conference on 13 June 2018.