Housing association Optivo won the Excellence In-house award at the Excellence Awards last year. We speak to its head of legal services, Katrina Robinson MBE, about her 20-year career in housing law.
Where did your legal career start?
I come from a small naval town in Cornwall, where careers advice (when I was young, at least) consisted of 'join the navy or be a secretary'! I did the latter, and moved to London when I was 18. My sister and I rented a flat in south London and were subject to dreadful harassment by our landlord. As a result, I became very interested in housing law and started my law degree in my 20s. Throughout my training contract, voluntary work and upon qualification in 1997, I focused on housing law, initially for tenants and then for social landlords.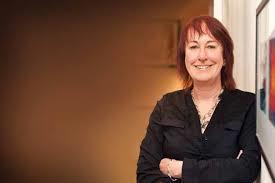 Why did you decide to move in-house and how did you manage the transition?
I have always been passionate about the rights of tenants and the provision of social housing in great communities. Whilst I was assisting tenants when I was in private practice, the outcome would only benefit one person or one family. Working in-house for a social landlord means that I have influence across the business, especially within housing operations and their policies and procedures. I hope my work goes some way to improve the lives of thousands of tenants.
The transition was seamless, and I had no concerns about taking action – such as eviction or committal proceedings against tenants – when I had previously defended similar actions. In my view, it's applying the law for a community-wide benefit.
Why did you specifically want to work in this sector? What drew you to it?
Working for a social landlord gives me the opportunity to use all of my landlord and tenant law skills to really help make a difference to the lives of our residents and to create better communities.
I also find that social landlords are, in the main, excellent at innovation, which enables us to be creative and implement new ideas which can help both tenants and colleagues.
Because of the nature of my instructions, I regularly visit victims of anti-social behaviour and explain the court process to them. Not only does this ensure they will assist us and give live evidence, it also enables us to have a thorough understanding of the issues being faced by tenants, which helps us to prepare better for trial. Solicitors in private practice do not get this exposure to victims as, understandably, the social landlord client is not willing to pay for that.
How much of your workload is legal-based vs business-focused?
As we have just formed as a new housing association following a merger, the business-focused work increasingly takes precedence. However, as the merger beds in, I hope I'm able to become more involved in legal work again, which is great – I love it and it really does get me out of bed in the morning!
At the moment, I would say the division is 70/30, but that also includes working long hours and usually six days a week.
Which four words best describe your leadership style?
Trusting
Innovative
Fun
Determined.
What are the three most important qualities an in-house lawyer needs to progress in their career?
Many people want to work in-house to achieve an improved work-life balance. However, if you are a passionate litigator and determined to achieve your case objective, you'll probably work just as hard as you did in private practice. So, an important quality is to be flexible in terms of hours worked when the case demands it.
Another very important quality is to be approachable. An in-house solicitor working for a housing association will have clients ranging from junior housing officers to the chief executive. It is important, especially for more junior colleagues, to communicate in a jargon-free way so they not only understand you, but learn from you too.
Unlike in private practice where solicitors take instructions on a number of things, an in-house solicitor has to be decisive and make decisions on matters without taking formal instructions. As an in-house team, our primary purpose is to advise the organisation and protect its finances and reputation, so sometimes we have to make decisions without giving our client colleagues a range of options.
How have you built up your team? What are the most important elements and qualities you look for?
As the organisation has grown over the years, so has my team. We now consist of four solicitors, one legal executive (still in training) and two tenancy fraud investigators.
Without doubt, the most important qualities are to be passionate about winning, have bundles of empathy, and to be able to have fun! I actively encourage humour in the team and firmly believe that there is little success with little laughter.
How do you motivate and reward your staff?
I'm very fortunate that my team motivate themselves by achieving their objectives in their litigated cases. The majority of our cases involve substantial anti-social behaviour or tenancy fraud. Some of our cases involve violence, harassment and intimidation against vulnerable residents, as well as tenants making thousands of pounds by illegally subletting their social homes.
I'm aware that some solicitors acting for tenants will find it hard to understand that we celebrate when we evict an anti-social behaviour recidivist. I will often tell them about the 85-year-old tenant who lived alone; her front door had numerous deep marks in the wood and when I asked her how it happened, she calmly explained that she had asked her new upstairs neighbour if he could turn his music down. He took an axe to her door. The man was evicted.
In terms of specific rewards, we have a performance-related bonus system, as well as vouchers for colleagues who have gone the extra mile. In addition, I am very flexible with the team, so they can work from home or in other offices if they wish to.
Do you do pro bono work? Have you found any barriers to doing pro bono as an in-house lawyer?
As we specialise in landlord and tenant law, this poses some difficulties with the team giving voluntary time to local advice centres, as it's more than likely there could be a conflict of interests. However, it is an area we want to be involved with, especially for our tenants.
We are engaged with other voluntary and charitable work. Jonathan Bowen in my team is a board member of P3 (a charity helping the homeless) and I'm the chair of the Tenancy Fraud Forum, which is a not-for-profit organisation which assists social landlords in identifying and combatting tenancy fraud.
Are you an in-house lawyer? Receive our magazine and e-newsletter by signing up to My Law Society. (Please complete the interest and careers section.)