Thinking about moving sector? There may be plenty of opportunities in the market, but how can you make an impact with your CV and at interview and demonstrate you really want a change? Diana Bentley canvasses recruiters and heads of legal for their advice on how to get yourself noticed ...

Swati Paul, general counsel, London Luton Airport spoke at the In-house Division annual conference in June, on the role of lawyers on boards. A board member herself, she shares her experience of taking her seat at the table, and some tips for success.

Diana Bentley investigates the current recruitment environment for the in-house sector.

It was traditionally the home of mining and heavy industry. Yet the last few decades have witnessed something of a transformation of the north-east, and it's attracting many in-house counsel for its opportunities for a decent work-life balance and above-average level of jobs.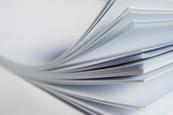 Recent cases on legal professional privilege drive home some key lessons from last year's SFO v ENRC case, many of which are particularly relevant for in-house lawyers. Alan Sheeley and Emilie Jones look in detail at several judgments, and provide a number of important practical take-away points.

Sophie Gould, head of PSL In-house at Lexis Nexis, looks at how some organisations are encouraging wider corporate engagement with GDPR compliance.

The clock is ticking down to the General Data Protection Regulation coming into force in May 2018. As an in-house lawyer, what do you need to know, and more importantly, what do you need to do? Robert Rutherford provides an in-depth, back to basics guide.

Paul Cummins, head of Legal at Milton Keynes Council and a member of the In-House Division committee, offers a practical, nine-step guide to implementing the General Data Protection Regulation in your organisation.

Daniela Licciardo looks at how local government authorities have handled the impact of the GDPR. What has it meant for service contracts and the authority's relationship with suppliers? Just who is the data controller, and who is the data processor?

This November, the SRA introduces new Standards and Regulations, which will free solicitors working outside SRA-regulated firms from some restrictions in providing advice to external clients. But how will this work in practice, and could it be something for in-house lawyers to consider? Marzena Lipman takes a closer look