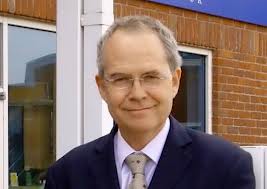 Tony Fisher is Chair of the Human Rights Committee and senior partner of Fisher Jones Greenwood LLP, an Essex firm which undertakes a substantial volume of public law work in a number of different areas.
He has acted as an advocate in many cases in Strasbourg under the European Convention on Human Rights (ECHR) including Stubbings v UK: a case involving limitation issues when an adult survivor of sexual abuse pursued remedies against her adoptive family, Bankovic v Nato States: grand chamber case involving jurisdiction to deal with claims arising out of the NATO bombing of the television centre in Belgrade. He has also acted in a large number of cases arising out of the persecution of the Kurdish community in south east Turkey. His has also appeared in the Grand Chamber in in Yumak and Sadak v Turkey, another grand chamber case involving election thresholds in Turkey.
He is a fellow of the Human Rights Centre at the University of Essex and a member of the Advisory Board of the Essex Business and Human Rights Project. He has represented the Law Society on many overseas missions whilst a member of the Human Rights Committee, and undertaken a number of trial observations more particularly in Turkey and Jamaica.
Tony is a Law Society Council member and a CEDR accredited mediator and holds an MBA in legal practice. He also works as a commercial lawyer dealing with a large range of company and commercial issues, and acting for a number of charities. Mr. Fisher is also a member of the Law Society International Committee.