The Legal System:
Turkey is a civil law jurisdiction based on the Swiss, French and Italian model. Notaries consequently play an important legal role.
According to the Constitution, judicial power is exercised by independent courts on behalf of the Turkish Nation. Civil, administrative and military justice is regulated separately through a range of courts, from courts of first instance to the respective Court of Appeals, also known as the Supreme Court. Turkish courts have no jury system; judges render decisions after establishing the facts in each case based on evidence presented by lawyers and prosecutors.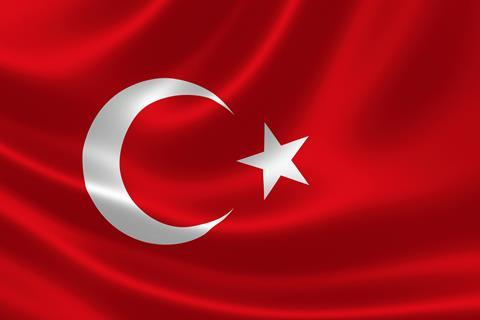 For minor civil complaints and offenses, justices of the peace take the case. This court has a single judge. It has jurisdiction over misdemeanors and petty crimes, with penalties ranging from small fines to brief prison sentences. Three-judge courts of first instance have jurisdiction over major civil suits and serious crimes. Any conviction in a criminal case can be taken to a court of Appeals for judicial review. In addition, a Court of Jurisdictional Disputes rules on cases that cannot be classified readily as falling within one court's specific jurisdiction.
Verdicts are passed by a judge or panel of judges. The High Council of Judges and Public Prosecutors is the principal body charged with responsibility for ensuring judicial integrity, and determines professional judges acceptance and court assignments. Turkey's justice minister, currently Sadullah Ergin, heads the High Council.
It is worth noting that Turkey has succesfully launched an innovative e-justice portal called "Judicial Networking System" (UYAP). In 2008, the new system received a special mention in the ''Crystal Scales of Justice'' awards which is presented by the European Commission and the Council of Europe in the context of the European Day of Civil Justice.
Regulation of legal profession:
The Union of Turkish Bars brings together all 78 local bars which represented 60,710 lawyers in 2008.
It is illegal for Turkish firms to open multiple offices in different cities, and although this has rarely been enforced, the various bar associations are promising to be more vigilant. In reality the threat should not affect firms as they have developed ways of circumventing the ban.
Only association agreements are allowed between Turkish and foreign firms, rather than partnerships. Foreign firms established in Turkey must include the name of one of the resident foreign lawyers in the firm's name.
Under the Lawyers' Code only Turkish lawyers can practise Turkish law or have rights of audience. Turkish lawyers wishing to be employed by foreign firms must give up their membership of the Turkish Bar, thus losing their rights of audience and by corollary their ability to practice Turkish law effectively.
Regulatory compliance:
Under the Lawyers' Code 2001 only Turkish lawyers can practise Turkish law or have rights of audience. Foreign practices can register as firms but cannot practice as fully integrated multi-national partnerships (MNPs) because they are only allowed to advise on 'international' law, with the result that European or US firms in Istanbul provide a mixture of consultancy services, employ Turkish lawyers, or enter into associations with Turkish firms.
Requalification:
Turkey is a recognised jurisdiction to undertake the Qualified Lawyers Transfer Scheme (QLTS), a fast track route for qualified foreign lawyers to re-qualify as solicitors of England and Wales.
Turkish attorneys also have a 'Registered Foreign Lawyer' (RFL) status which means that if they wish to practice in partnership with solicitors in England and Wales or to become a manager or owner of a law firm can (and then must) register as an RFL.
The EU Diplomas Directive 89/48/EEC does not apply to Turkey. Therefore foreign lawyers seeking admission to the bar in Turkey should have to complete all the formal stages in the admission process. Only Turkish nationals can qualify as Turkish Avukatlar, and therefore practice Turkish law.
Customs Union
The agreement between the EU and Turkey on customs union entered into force on 31 December 1995.
The agreement covers free circulation of goods but it is limited to certain industrial (coal and steel) and processed agricultural products.
These two categories are subject only to preferential agreements based on their originating status.
WTO Position:
Turkey has made a GATS offer which commits to allowing foreign lawyers to set up offices and practise foreign and international law.
Outlook:
The resolution of the practice rights issue facing foreign law firms and domestic lawyers wishing to work for them is unlikely to be resolved in isolation from Turkey's accession to the EU, and most notably not without extending the customs union agreement between the EU and Turkey to include the trade in