Hong Kong's highly competitive legal market is the best-served Asian market for legal services. This territory of only seven million people is the top overseas jurisdictions for English and Welsh solicitors doing business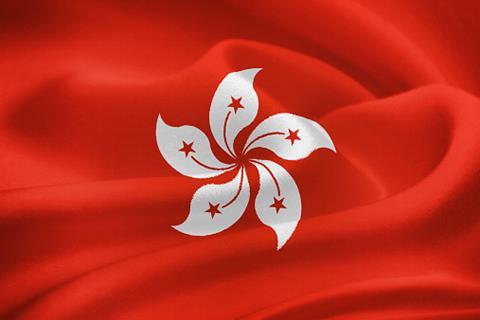 The legal system
Hong Kong's legal system is based on common law principles and statute and closely resembles the law of England and Wales.
The legal profession is made up of solicitors, regulated by the Law Society of Hong Kong, and barristers, regulated by Hong Kong's Bar Association.
As in the UK, solicitors enjoy limited rights of audience in the Hong Kong courts. The higher courts are the High Court and the Court of Final Appeal.
Appeals are heard by the Chief Justice, three permanent judges and one other judge. English and Cantonese are used as official languages in legal matters. The Hong Kong Basic Law serves as the constitutional document of the Hong Kong Special Administrative Region (HKSAR) of the People's Republic of China (PRC). Adopted in 1990, it came into effect on July 1 1997 when the this former colony of the United Kingdom was handed over to the PRC.
Basic Law details the rights, freedoms and duties of Hong Kong residents. These include the rights to:
equality
freedom of speech
freedom of association
join trade unions and strike
freedom of movement
freedom of conscience
freedom of religious belief
The Basic Law also guarantees that the provisions of the International Covenant on Civil and Political Rights, the International Covenant on Economic, Social and Cultural Rights and the International Labour Conventions as applied to Hong Kong remain in force. The Basic Law also enshrines the principle of 'one country, two systems' which means that Hong Kong's previous legal system will continue in place until 2047 so long as it is not inconsistent with the Basic Law.
The legal profession
There are currently about 6,500 practising Hong Kong solicitors and more than 700 firms in Hong Kong.
Of foreign lawyers practising in Hong Kong:
almost 45% are from the US
22% are from England and Wales
10% are from China
8.5% are from Australia
Regulation of legal profession
Solicitors are regulated by the Law Society of Hong Kong. Its objectives are:
to promote high standards of work and ethical practice
to ensure compliance with laws and rules affecting solicitors
to guide solicitors on professional practice matters and help them develop their firms
to present the views of the profession to the government and other organisations
to provide services to its members
Regulatory compliance
For solicitors qualified in England and Wales Hong Kong's relatively open legal market remains an attractive alternative to mainland China because of its common law history and the relative ease of establishing offices . However, certain restrictions still apply to foreign lawyers and firms:
Foreign lawyers cannot employ or enter into partnerships with Hong Kong solicitors to practise Hong Kong law.
A registered foreign firm may enter into an association with a local firm, sharing premises, facilities and personnel, provided that the ratio of foreign lawyers to local lawyers does not exceed 1:1
Foreign lawyers and foreign law firms may practise the law of their home jurisdictions or that of a third country, and are subject to the Foreign Lawyers Practice Rules.
Anyone offering their services to the public as a practitioner of foreign law, other than a solicitor or barrister, must register with the Law Society of Hong Kong as a foreign lawyer.
To qualify for registration with the Law Society of Hong Kong, foreign lawyers must:
be a person of good standing in the jurisdiction in which they qualified
must be a fit and proper person; a foreign law firm must be of good standing and must have substantial experience.
Under its Closer Economic Partnership Agreement (CEPA) with China, Hong Kong law firms now enjoy preferential treatment compared with foreign law firms in mainland China. The latest CEPA, signed in 2006, further liberalises the arrangement by allowing Hong Kong law firms to operate in association with mainland law firms.
Requalification
UK lawyers must sit the Qualified Lawyers Qualification Examination (QLQE) to requalify as a Hong Kong solicitor. There are also restrictions to the number of times a candidate is able to re-sit these examinations
WTO Position
Hong Kong has not made any WTO commitments on legal services despite its role as a founding member of the WTO, its active participation in the financial services negotiations in the late 1990s, and its commitments on foreign access to its financial services market.
Outlook
We are currently working to eliminate the remaining restrictions on foreign firms in Hong Kong, and to encourage greater reciprocity for UK solicitors seeking to requalify. We work closely with Hong Kong Law Society, UK firms, the Hong Kong government and the local business community to build networking opportunities and contacts for English law firms.
For further information contact Asia@lawsociety.org.uk The