It's been another busy and successful year for the Law Society's International Department, which has done excellent work to promote and support solicitors across the globe. As 2015 draws to a close, we reflect on the highlights over the year and look forward to an exciting 2016. 
Africa and the Middle East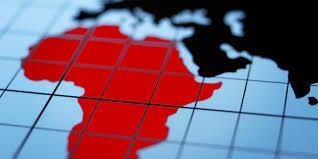 Engaging lawyers, government officials and other key contacts across both regions, the Africa and Middle East team have covered a wide range of work over the calendar year.
In March we welcomed a distinguished delegation of government officials from Kenya, Tanzania and Uganda to discuss the UK's experience of public-private partnerships (PPPs). We provided members with direct access to key stakeholders representing the main infrastructure projects across the region, as well as providing opportunities to showcase UK based expertise in PPP approaches. This was followed in July by a series of highly successful PPP training sessions across southern Africa (South Africa, Zimbabwe, Zambia, Madagascar and Mauritius).
July also witnessed the launch of our Nigerian Capital Markets report; a joint project between the Law Society and the Nigerian Capital Markets Solicitors Association, and funded by the UK Foreign Office. The report provides a detailed analysis of the legal and regulatory framework that currently exists around capital markets in the country, plus a number of key reforms to help attract domestic and international investment.
In recent months the focus has been on engaging with the Dubai Government's Legal Affairs Department regarding their newly introduced Continuing Legal Professional Development programme, as well as developing our programme of UK-based events for the coming year.
Find out more about our work in Africa and the Middle East.
Americas and Caribbean
This year our US activity focused on supporting our members doing business Stateside, promoting access for solicitors to priority US markets and on representing the interests of the profession at the US-EU TTIP negotiations. As part of these efforts, beyond our regular bilateral meetings with the ABA and key state bars, we visited the New York State Bar, hosted an inward mission of 85 lawyers from the State Bar of California, and organised a number of policy seminars and events in London, Washington DC, Chicago and Brussels.
On top of this, as 2015 marked 800 years of the Magna Carta and, with many of the document's core principles underpinning the United States' Constitution, we arranged a number of celebratory activities with the American Bar Association (ABA), including a presidential delegation from the ABA to the official celebrations at Runnymede.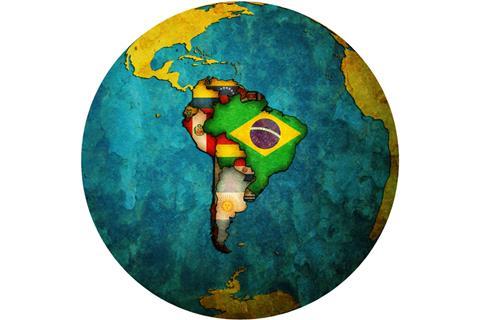 Heading south to Latin America, following the success of the inaugural Brazilian-British Lawyers Exchange Programme in 2014, we organised a programme for a group of junior solicitors to head to Brazil for a reciprocal exchange. Participants experienced the Brazilian legal system first hand and had a unique opportunity to build relationships with key contacts in a priority market. The scheme is a joint initiative between the Law Society, Bar Council and the Ordem dos Advogados do Brasil and will continue in February 2016 with the next incoming group of Brazilian lawyers.
In July we organised a two day Latin American delegation to London of lawyers from Argentina, Brazil, Colombia, Costa Rica, Mexico, Panama and Peru. Our members were able to meet with them, build connections and create business opportunities with their Latin American counterparts.
More recently, we hosted the fourth annual 'Lex Mex', in association with the Mexican Chamber of Commerce. Designed to foster closer relationships between UK and Mexican lawyers, the programme included panel discussions on areas of bilateral cooperation between both countries, as well as advice for UK firms looking to develop their presence in Mexico.
Find out more about our activities in the Americas and Caribbean.
Commonwealth of Independent States (CIS)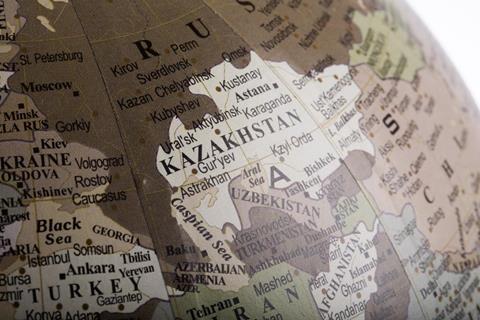 It has been another busy year for the CIS team, we have continued to support our members developing their business in the CIS. In July, we organised a successful inward trade mission from Central Asia to London. The event focused on the business opportunities in Central Asia and offered an excellent opportunities for our members to network with leading practitioners from the CIS.
We have continued to promote the use of English law and English and Welsh legal profession internationally. In June, we participated in the Lord Mayor's visit to Baku and organised a session on Corporate Governance as part of the Lord Mayor's business programme in Baku. In addition, we hosted a seminar on 'Turkey as a gateway to Central Asia for legal services' in Istanbul in September. Our members and delegates from the wider region had the opportunity to discuss recent developments in Islamic finance, English contract law and dispute resolution.
At the end of the year, we hosted the third English Law Week in Moscow. This successful showcase event attended by Russian, CIS and UK parties included discussions on relevance of English law to Russian businesses, corporate governance, and enforcing debts through the English Courts, to name a few.
In 2016, we will continue to provide our members with plenty of business intelligence and networking opportunities. We will also work with bar associations and stakeholders from the region to provide practical support, information and advice on practice rights and other topical issues.
Find out more about our work in CIS.
Europe
In 2015, the Europe team has been busier than ever. We continued to promote access to justice and the English and Welsh legal profession internationally, notably in Berlin in March where the Law Society President spoke at the German Bar Association's International Conference and the American Bar Association's Europe Forum.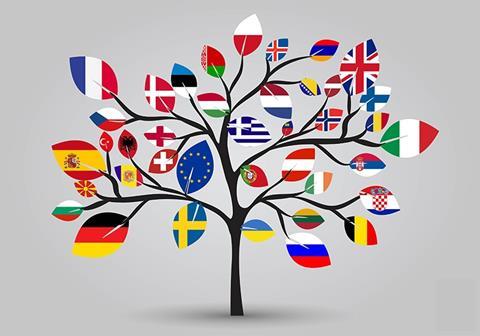 We provided theoretical insight into data protection and surveillance issues at our joint seminar with the Paris Bar in April and into the reform of Italian civil justice system with Justice Minister, Andrea Orlando, in June.
We raised awareness of the UK legal services market, promoted our members' expertise, maintained and established relationships with key stakeholders at the International Bar Association's Annual Conference in Vienna and at the Union Internationale des Avocats' Annual Congress in Valencia in October.
In 2016, we will continue to provide our members with plenty of business intelligence and networking opportunities. We will also work with European bar associations and stakeholders to provide practical support, information and advice on practice rights and other topical issues.
Find out more about our work in Europe.
North Asia and the Pacific
In the North Asia and Pacific region, South Korea, China and Australia have dominated our work in 2015.
We kick-started the year with a successful presidential visit to South Korea to promote the use of English law, in light of the recent EU-Korea Free Trade Agreement boosting potential investment. The four-day visit included high-level meetings with the South Korean Minister for Justice, the South Korean Opposition party and Supreme Court judges, as well as an 'English Law Day' seminar at the Korean Bar Association. To follow up on our visit, in May, we submitted a response to the South Korean Ministry of Justice, in which we raised members' concerns about the proposed legislative changes to the Foreign Legal Consultants Act. And in October, members were invited to a breakfast briefing with the British Ambassador to South Korea, Mr Charles Hay MVO, who provided an update on the current business opportunities in South Korea.
Additionally, we have delivered some fantastic programmes which have helped to deepen relationships with firms in the UK and China. In July, our 'Chinese legal market visit to London' was a resounding success. The Chinese delegation was made up of 14 highly impressive lawyers from well-known firms based in Shenzhen, Shanghai and Beijing, all with international experience in a range of different specialist areas.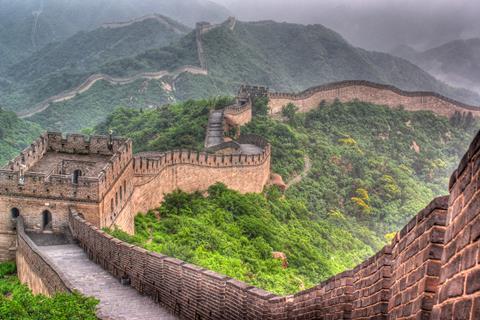 In September, in partnership with the Great Britain-China Centre, we hosted our second English Law Day in Asia to promote the value and principles of both the English legal system and the solicitor profession in China. The high-level conference was supported by the Beijing Lawyers Association, All China Lawyers Association, Shenzhen Lawyers Association and the Guangdong Lawyers Association and featured participation from senior legal services stakeholders, as well Professor Shi, Vice Dean of the prestigious Renmin University Law School.
In November, the president visited Sydney for the LAWASIA annual conference where he chaired a session on business and human rights. We also hosted a joint reception with the Law Council of Australia, at the Sydney office of Hebert Smith Free hills, where we launched our practice documents for Australian lawyers and English and Welsh lawyers interested in practising in both jurisdictions.
Find out more about our work in North Asia and the Pacific.
South Asia and ASEAN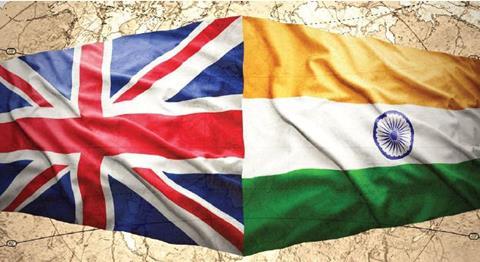 In 2015, South Asia continued to offer Law Society members opportunities and challenges in equal measure. Perhaps the biggest news of the year was of the Indian government's decision to review its position on the practice of foreign lawyers in India. We know our members would welcome the opportunity to work closer with their Indian peers. In order to make that possible, we teamed up with the Solicitors Regulation Authority, the Bar Council of England and Wales and the UK Ministry of Justice, to hold constructive talks with the Indian Government and the Bar Council of India on how we can ensure both legal professions benefit from closer collaboration. Meanwhile, by organising the 'UK-India legal practice conference 2015' we provided members with a platform to discuss the latest developments with a visiting delegation of Indian lawyers.
In May, our then-president, Andrew Caplen, visited Indonesia, Singapore and Malaysia, where our work is already well established. He reached out to members located in the region, echoed their practice concerns to local regulators, and delivered a public lecture in Malaysia, emphasising the need and importance for the rule of law and independent legal professions.
Additionally, 2015 has seen us exploring new opportunities and building links with key stakeholders in emerging South Asian countries, on behalf of the English and Welsh solicitor profession. We held a panel discussion with leading lawyers and politicians on the rule of law and human rights in Bangladesh, and collaborated with the British Pakistani Lawyers' Association to organise a commercially-focused event on Pakistan, where we also launched our 'Doing Legal Business in Pakistan' guidebook. We also welcomed a delegation from the Vietnam Bar Federation for a capacity-building visit. This relatively young Bar association was founded in 2009 and we were happy to assist in their development by sharing our knowledge and experiences.
Find out more about our work in South Asia.