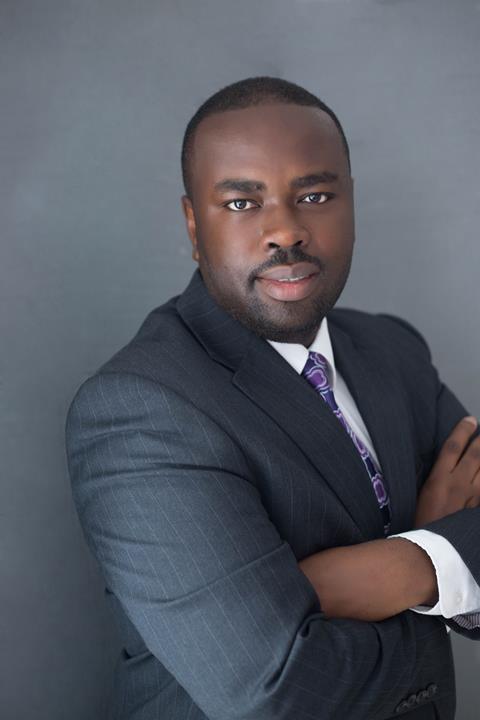 International Division member Kwadwo Ntrakwah tells us about his legal life in Ghana and the secrets to doing business there.
Why did you decide to become a lawyer?
I grew up in a family of lawyers, the son of one of Ghana's best-known, most-respected lawyers, Felix Ntrakwah. I saw how he used his legal training to help all types of people, both the powerful and underprivileged. I decided that I wanted to do the same thing, helping people achieve their personal and professional goals. At five years old, I committed myself to becoming a lawyer, and never looked back.
Tell us about your firm
Doing business in Ghana without a trusted partner isn't difficult… it is nearly impossible. Since 1984, companies from the capital city of Accra, across Ghana, and around the world have relied upon Ntrakwah & Co. to help navigate the challenges of Ghanaian law. If you're looking for a partner to help you avoid the land mines in Ghanaian law and business, we speak your language.
Ntrakwah & Co. combines the legal skills, professional integrity, experience and trustworthiness clients are looking for, with an insider's knowledge of Ghana law. We're everything you need in business, intellectual property, tax, construction, litigation and international commercial arbitration.
Ntrakwah and Co.'s lawyers don't just know Ghanaian business law, we have helped create much of it. The firm has two business subsidiaries: (1) Corporate Law Institute, which trains professionals and promotes the development of corporate and commercial law practice in Ghana; and (2) Corporate Profile Limited, which provides company secretarial services.
All of our partners have been educated in England, the United States, and Ghana. We are fluent in both English and French.
Our legal services in Ghana include corporate and commercial law; immigration and international employment; construction, litigation, intellectual property, international commercial arbitration; public private partnerships, real estate and taxation.
Our particular Ghanaian industry expertise includes: agriculture, aviation, banking and finance, energy (including solar and hydro-electric), sports and entertainment, hospitality, insurance, manufacturing, maritime, mining and natural resources, non-profit organisations, oil and gas, pharmaceutical, retail trade, and telecommunications.
What opportunities are there for UK law firms and their clients in Ghana?
Ghana offers a tremendous opportunity for growth and investment. It has a large infrastructure deficit, so to bridge the gap, there has been active encouragement of PPP projects by successive governments. This presents a great financial opportunity for foreign law firms and their clients.
Ghana's oil and gas industry is still relatively young, which means that there are many opportunities still available in this sector.
Traditional sectors such as the agriculture, real estate and mining sector still remain viable.
You are part of a delegation of lawyers from Africa coming to London for our International Marketplace conference – what do you hope to get out of your time at the event?
I hope to build on Ntrakwah & Co.'s relationship with international firms and get a better understanding of the international market.
Finally, what are your recommendations for visitors to Ghana?
Ghana is known for its hospitality and the friendliness of its people. For tourists with particular interest in learning about the history of Ghana, a trip to the Central Region where they can visit historical landmarks such as the Cape Coast, Elmina Castles, and the Forte St. George will serve as a great history lesson.
Nature lovers have a wide array of options available to them. They can visit the Kakum National Park and its canopy walkway (which is 350 metres (1,150 ft) long and connects seven tree tops), visit Mount Afadjatoe, Mount Gemi or the Breast Mountains in Kyabobo Natural Park, and enjoy a beautiful scenery after climbing to the highest peak of the mountains, or visit any one of the waterfalls in Ghana such as the Wli Waterfalls, Boti Waterfalls or the Tagbo Waterfalls.
Ghana also has beautiful and relaxing resorts and beaches such as the White Sands Beach Resort, Labadi Beach and the Royal Senchi Hotel.
Those interested in the city and nightlife are not going to miss out on anything, as Accra has a multitude of nightlife activities ranging from nightclubs, to shisha bars and the like.
For sports lovers, a trip to our local stadia for a match is always an exciting option, although Steven Gerrard-like long-range efforts are a rarity!