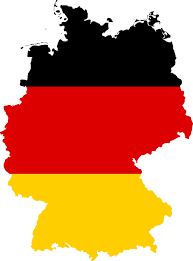 The European single market and its four fundamental freedoms in Europe ensure that European lawyers and law firms can operate within a uniform, well-integrated and fully functioning market for legal services in which they can freely and automatically practise and establish themselves.
This also means English LLPs are allowed to practice as law firms in Germany without having to choose a German legal form for the German branch - this has been re-established through the ECJ rulings on CENTROS and Übersee-Ring.
Furthermore, according to the case law of the ECJ, German companies, i.e. those with their administrative headquarters in Germany, could also take the legal form of the English LLP. Many purely German companies did this because LLP's liability structure as a body corporate was very attractive.
But this is only true as long as the UK is a member of the EU. With the UK leaving the EU, the fundamental freedoms cease to exist in this regard and special rules of the ECJ case law no longer apply.
However, if third-country (non-EU/EFTA) companies operate in Germany, they are only treated as "foreign" companies if they have their administrative headquarters abroad. Yet, foreign companies are subject to certain restrictions. In order to establish a real branch in Germany and enjoy all the same rights as German companies, German law applies.
Thus, a company with its administrative headquarters in Germany cannot take on a foreign legal form but must choose a German legal form.
If no equivalent or transitional arrangements will be secured for the EU-UK relationship, this means that a "German LLP" (that is an LLP with its administrative headquarters in Germany) is then treated as a German company with a legal form that does not exist in Germany. As a result, the "German LLP" is treated as a mere partnership whose partners have unlimited personal liability.
For LLPs, there are various scenarios to avoid an extension of liability in Germany:
All assets and liabilities of the English company could be transferred to a newly founded company (for example a PartGmbH) by way of an asset transfer with subsequent liquidation of the English company. However, this could become very disadvantageous in terms of tax law. Such an approach would also be costly, as all contractual relationships would have to be explicitly renewed.
A cross-border accretion ("Anwachsung"): The partners of "German" LLP found a German company, which in turn would join LLP as an additional partner. All partners except the German company would then leave the LLP. However, here, too, the disadvantages would be the same as in the case of individual succession.
Cross-border merger ("Verschmelzung") in accordance with EURL 56/2005/EC: the merger represents a transfer process by universal succession and impresses with a predictable cost and time frame.
"English LLPs" on the other hand remain as they were before: they are regarded as a foreign company in Germany and can continue to practise there as LLPs.
For more information, please take a look at the article about an event at the German Anwaltverin (DAV) here or get in touch with us via EuropeCIS@lawsociety.org.uk if you have any questions.