With the SRA getting tougher on price transparency requirements, Deborah Witkiss at Insight Legal presents a rundown of what the rules mean, how to apply them in practice and where software can help with compliance.
The Rules
Since the Solicitors Regulation Authority (SRA) Transparency Rules came into force in December 2018, regulated law firms have been required to publish information on prices and services offered to clients and prospective clients on their website and/or within client care documentation. While the focus is largely on presenting prices information publicly, this is only part of the story – if your business is to be successful then you have to ensure that your pricing information is an accurate reflection of the time, effort and cost that actually goes into the running of your cases.
The consequences of non-compliance and likelihood of sanctioning has been intensified by recent news that the Legal Services Board (LSB) expects the SRA to clamp down harder. If you haven't already done so, then, it's time to display the relevant, accurate price and service information that's prescribed by the rules. Either that or bear the repercussions of your inactivity.
Price transparency compliance might seem easier said than done. In truth, with the best systems in place, and essential adjustments to your online and offline collateral, compliance is actually fairly straightforward.
Your obligations
Before delving into the minutiae of utilising software and publishing prices, it's important to understand the rules fully:
It depends upon your specialisms – only particular work types fall under this regime.
You must provide a cost breakdown including disbursements; although you won't necessarily be held to account over this, you can't stray too far from the mark.
You're asked to give details on key stages with timescales. Again, you won't always follow this to the letter, as one matter can vary vastly from another, but it assists greatly with giving an impression of what's to come.
Can software help you to comply?
Your case management and legal accounts software has an essential role to play in your transparency provisions. As mentioned earlier, one of the reasons that the SRA promotes price transparency is to improve competition in the marketplace, but firms will be putting themselves at risk if they treat this as a 'race to the bottom' and compete to quote the lowest price.
Only by understanding what work is required to complete a case, then monitoring these cases as they subsequently progress, will you truly be able to set your pricing correctly. The SRA's requirements may be around the presentation of this information as opposed to the substance, but without the underlying facts and figures, the publishing of this information can do your firm more harm than good.
The Law Society have identified Insight Legal to be experts on this matter and have organised a free to attend webinar for members on:
Price Transparency - Calculating and controlling your true costs
Register your place here
Estimating true costs
Where estimated costs are concerned, it's about using your software for automatic time recording to capture activity, chargeable or otherwise; integrated accounting tools to log disbursements and expenses; workflow assistance to allow you to be as efficient as possible in the relevant legal categories; these same workflows to devise stages and timescales; and reporting functionality to gather business intelligence on typical matters.
The combination of these software features gives a degree of certainty about what it's going to cost you in fee-earner time and extra costs. Your business overheads and expenses form part of what it takes to deliver the service too, and by recording and managing these in the same system as your case work, you stand a much better chance of understanding the bigger picture.
From the associated software insights, you can create a price tag to deliver the work for placement in your 'shop window' with the mandated itemisation of accompanying additional fees, itinerary and timeline. You may prefer to give a price bracket rather than a single set cost and be upfront about whether you operate on a fixed fee basis.
Once new clients and matters are instructed, you can ensure that the relevant pricing information is communicated by providing your staff with document templates populated with the right pricing details, as per transparency requirements. These can be automatically assigned to the engagement phase of your workflow to ensure nothing is missed. Your cases will be made up of clearly defined workflow steps with actions to be completed throughout a standard matter, to maximise productivity and assist in reaching outcomes within the price given.
From a control perspective, your fee-earners will have continual access to work in progress data for self-auditing purposes and management will have reporting and supervisory tools to check your fee-earning team is on track and doesn't deviate too much from cost estimates.
What to do now
Swot up on the SRA Transparency Rules as a starting point.
Analyse your marketing materials to see what you're doing to comply currently.
Utilise your case management and legal accounts software to gather the facts and figures and put together your pricing information based on that critical business information rather than any form of 'best guess' scenario.
Update your pricing information accordingly.
Regularly review this information alongside your workflows and procedures.
If your existing software isn't up to the task, it could be an opportune moment to re-assess your technology needs and switch to a system better suited to you. The SRA's promised crackdown on price transparency is a reminder of the importance of technology in managing your business both profitably and compliantly.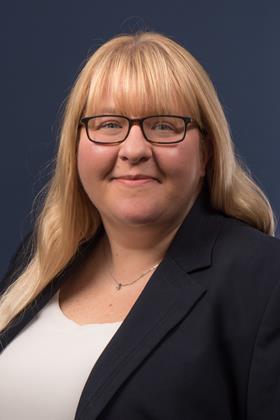 Deborah Witkiss is chief operating officer of Insight Legal. Insight Legal enables law firms to work smarter, with their award-winning legal accounts, case management and practice management software.
Insight Legal is a strategic partner of the Law Society. For more information, visit our Membership offers pag