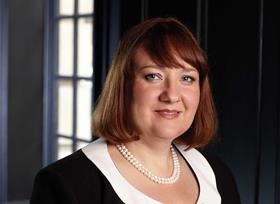 Linda Lee, Chair of the Regulatory Processes Committee at the Law Society and a regulatory lawyer at RadcliffesLeBrasseur, examines how closure of the Solicitors Indemnity Fund may affect some firms.
Partners in firms that have closed since 2000 and some employees of such firms may face claims for negligence after 30 September 2020 and may not have the benefit of professional indemnity insurance cover (PII). Many of them are unaware of the risk they face if the firm closed without a successor practice regulated by the Solicitors Regulation Authority (SRA).
What is the Solicitors Indemnity Fund (SIF)?
Up until 31 August 2000, the profession self-insured through the Solicitors Indemnity Fund (SIF). SIF provided firms with the compulsory level of cover and if firms closed before September 2000 then run off cover protection was provided without time limitation.
Back in 1999, after the large number of claims in the 1990's it was recognised that the mutual fund had been an expensive means of providing cover for the profession and that the open market could provide a cheaper alternative for the majority of firms. The Law Society opposed the open market solution as it recognised that the 1990s recession had been difficult and that the open market might not be a comfortable place when markets hardened. However, the profession was balloted and it was decided that firms would go to the open market.
The cover for solicitors' negligence claims is provided on a 'claims made' basis, which means that insurance needs to be in place at the time when a claim is made and notified. This is a cheaper method of insurance than the 'claims arising' type of insurance which means that all of the work done during the lifetime of a policy is covered whenever a claim is made. That type of cover has caused problems in industry where late claims have not 'found' a policy or the insurers are reluctant to meet the claim.
After the profession moved to the open market, it became a requirement that firms closing without a successor practice must purchase run-off cover for claims made in the six years following closure. SIF was to provide run -off cover for claims arising in the post 6-year period until 2007 and the position beyond that date was not fully decided.
Closure of SIF
The SRA extended the SIF scheme initially to 2017. However, the funds in SIF were reducing and the SRA would either have to call on the profession as a whole to top up SIF funds (to enable claims to be met on a self-insuring basis) or close the scheme and put SIF into run off. Rather than call on the profession, the SRA decided SIF should be closed in 2017. It consulted but did not ballot the profession. Representations by the Law Society succeeded in persuading the SRA to delay the date of closure from 2017 to 2020, but the SRA remained adamant that the scheme would close to new claims from 30 September 2020.
This decision will not affect firms which closed before 1 September 2000 as the promise made to those firms is to be honoured and any claims against such firms will be met.
How will the closure affect most firms?
In 2000, the majority of firms had little difficulty in securing succession and it was common to sell the goodwill in a practice. In recent years, as traditional firms and markets have been disrupted it has been increasingly difficult for firms to either attract younger solicitors willing to assume the burden and risk of partnership or to find firms willing to become a successor practice. There has not been any risk assessment by the SRA as to how many firms would be affected and it has not produced figures demonstrating the numbers of firms which closed without a successor practice in place.
The SRA appeared to make its decision to close SIF based on assumptions that very few claims would be made beyond the 6-year period and that a 10-year longstop limitation period was applicable. This ignored longer limitation periods applying under the Limitation Act under ss 14B, 15, 20, 32 and 33 in respect of actions for land and postponement of limitation in case of fraud, concealment or mistake or where the action is on behalf of injury to an infant.
It is widely recognised in the profession that a small number of claims do not arise until long after the 6-year run off period has elapsed and these are not predictable. This leaves partners in closed firms at risk and where those firms or their partners do not have assets or insurance cover then employees whose work gave rise to a negligence claim may be at risk. (Merrett v Babb [2001] EWCA Civ 214)
After the SRA made its decision to close SIF, it considered further reforms to PII. In 2016, as part of that process, it produced an analysis of PII data which showed that around 61% of claims are made within 3 years, another 30% within 6 years and 9% within 15 years, with a very small amount of claims in the up to 25 years range. Despite this evidence, the SRA has not reconsidered its decision to close SIF.
What should you do if you are at risk?
The Law Society sought advice if it could take over SIF or set up a similar scheme but the difficulty was that such a scheme had to be voluntary and only the SRA has the necessary power to levy the profession for such purposes. Discussions have been taking place with insurers and brokers to try to generate interest in providing a policy and it seems possible that firms who have yet to close may be able to negotiate an enhanced run-off cover package but as yet, there is no stand alone premium for those who have already closed.
For those who are about to close their firm or who have closed recently, it would be sensible to approach their brokers to see what options are available to them now or are likely to be available to them from September 2020. If it has been many years since their firm closed, it would be prudent to locate as much information as possible about the firm's claim history and practice and approach a broker who specialises in the solicitor's PII market to register interest and be ready for when a product becomes available.