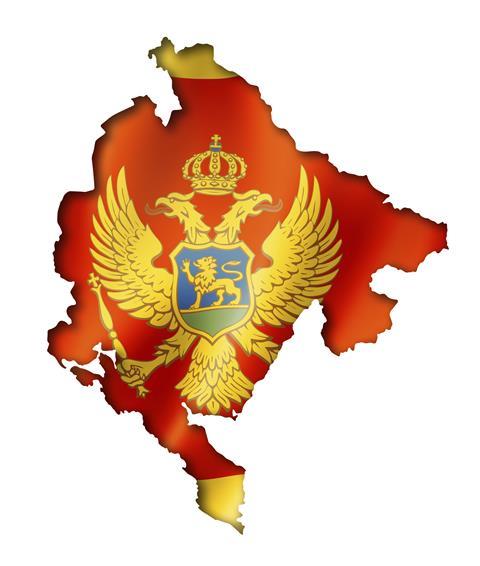 Mark Harrison, founder and principal of Harrisons solicitors, a UK law firm based in Podgorica, Belgrade and London, gives us an overview on the current situation and opportunities in the Montenegrin legal market.
General
Montenegro is one of the newest countries in the world having declared independence on 3rd June 2006. It is an official candidate for membership in the European Union, and started accession talks in June last year and is also an official candidate for membership in NATO.
The country also adopted the Euro some-time ago, in anticipation of ultimate EU membership, and this also helps make business easier for most EU countries. It is a small country of around 600,000 population, but small is beautiful as they say, with all layers of administration being easy to access unlike its noisier and larger neighbours.
The Government actively promotes the country and encourages investment, and as any salesman knows, the better the product, and the more you believe in it, the easier it is to sell. They enjoy a high level of English literacy, a friendly approach, a business-like attitude and a willingness to move the country forwards.
Geographically it is only a 35 minute flight from Belgrade, and less than 2 hours flying time from London and with direct connections to Vienna, Rome, Zurich to name but a few.
Legal Work
Privatisation started in 1996, and is still continuing with the Government adopting the sensible practice of drip feeding state companies for sale rather than clearing the store in one full go.
These privatisations have included, inter alia, their national companies, in, aluminium production (the biggest producer in the country), telecommunications, 3 mobile telephone operations, steel works, electricity production and their oil and gas operator.
There is still some way to go, with the Port, the national air-line, 2 airports, their winery, postal services and railways and others all to be eventually sold. A tender will be called shortly for licenses to explore for off-shore oil and gas in the Mediterranean, and most of the large European energy players have already expressed interest.
Expansion of electricity production and transmission is also on the table, coupled with many hydro and wind power projects. However their key industry is tourism. The coast of Montenegro is one of the most beautiful in the Mediterranean, and this, together with its mountains, lakes, topography, climate and ski-ing, make the country such an attractive destination.
Leading from the front, and the standard bearer is Porto Montenegro, the new "Monaco". Aimed at becoming the largest mega-yacht marina in the Mediterranean, it has already firmly placed its mark on the international yachting scene, and is now drawing other major investors to the country. Interestingly these investors are more and more from the MENA countries.
The concept of Russians being heavy players is no longer true as they have essentially come and gone. Countries such as Egypt, Qatar, Abu Dhabi, Dubai, Oman and Lebanon are very attracted to Montenegro. The large hotel groups from the world are looking for suitable premier properties. Aman Resorts, Banyan Tree, Regent, Four Seasons to name but a few. Recently the State undertook its first two Eurobond issues, both of which were well over subscribed, underlining business confidence in the country's future.
Certain Investment Banks from the City have seen the opportunities available, and most of the banking system has been swallowed up by foreign players.
Law Firms
Montenegro still remains very much off the radar of law firms, both regional and international, notwithstanding it has proven a strong consumer of western legal services. To date there is still only one International Law Firm with offices in the country (ourselves), and three Serbian law firms.
Historically most of the privatisation work was undertaken by Serbian Law Firms, usually acting alongside a Western Firm, so most Montenegrin domestic firms had very little experience of this type of work. It is fair to say that when Montenegro voted from independence from Serbia, and with a lot of privatisation work having been completed, that a few Serbian firms have stayed away, notwithstanding the country's close proximity.
Therefore only over the last 3-4 years have you seen the emergence of larger domestic firms, with the capability of undertaking more transactional types of work. The present position is unlikely to change as it is a small market, albeit profitable if you have been present a long time, showing a commitment to the country, rather than flying in and flying out.
The views expressed above are those of Mark Harrison and do not reflect and may not be attributed to the Law Society of England and Wales.