David Greene from law firm and international Division member Edwin Coe shares his views on being an active member of the Commonwealth Lawyers Association and its forthcoming activities.
Why did you choose a career in law?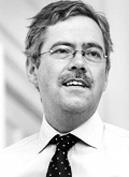 Theatre was in the family but going on the stage was too precarious. I joined the wider stage the law provides and what fun I have had.
Tell us about your firm
Edwin Coe is a medium sized London firm with 35 partners. We are based in the heart of legal London in Lincoln's Inn. It is a privilege to work in a beautiful part of London with a great legal heritage.
We provide a broad range of legal services but our heavy priority is in litigation and arbitration. We have a wide international practice in both dispute resolution and other areas of the law. I practise mainly in sub Saharan Africa particularly in the EAU nations.
Tell us why you became a member of the Commonwealth Lawyers Association (CLA)?
I joined the CLA because I believe strongly in working with our friends and colleagues in law across the Commonwealth nations in which I have practised. The CLA offers the opportunity to learn from and to help each other to achieve common goals on the rule of law and human rights across the Commonwealth. It does this both at governmental level and with practitioners. It organises conferences and more practically trial attendance particularly where lawyers are targeted for mistreatment by governments and others. It is the most wonderful organisation.
What are the advantages of being part of a pan-Commonwealth organisation such as the CLA?
As above. We talk and learn from each other. It is the only way to achieve common goals. We must not, however, ignore the commercial side that meeting and talking to lawyers from around the Commonwealth may lead to securing work for the firm. To that extent the CLA offers much in the modern world of practice and networking.
In April, the 19th biennial Commonwealth Law Conference will be held in Glasgow. Will you be going and would you recommend it to other firms/lawyers?
I will certainly be attending. The event, coinciding with the 800 year anniversary of Magna Carta will attract lawyers from round the Commonwealth. Each country will be represented, often with substantial numbers of delegates. For me it's a meeting of old friends but also to meet new colleagues in the law. The last meeting was in Cape Town and no-one will forget the passionate closing speech given by Igor Judge the now retired Lord Chief Justice of England & Wales.
It's a great programme of events recognising all the reasons that people attend. There are 4 streams, Corporate and Commercial law; Constitutionalism, Human Rights & the Rule of Law; Legal and Judicial Profession and Contemporary Legal Topics. Each has an array of today's subjects in law for us all with authoritative speakers from across the Commonwealth. I always come away from these conferences with new ideas and new vigour. I fully expect to feel the same after this one.
We are in Glasgow with lawyers from across the Commonwealth so the social events will be fabulous. These people know how to party!
What advice would you give to UK law firms or companies looking to do more international business within the commonwealth?
As ever attracting business is about getting known either as an individual or a firm. A firm with strong branding can perhaps rely on that branding to attract business. For others, such as my firm, networking and delivery are all important. There is a huge amount of international work both within and outside the Commonwealth. In my own area of practice one of the growth disciplines, at a time when other areas of practice were declining, was international arbitration. Conferences such as those of the CLA or IBA are great places to start the networking exercise.
The views are the views of the author and not those of the Law Society.