With many firms re-opening, office, hybrid and remote working patterns will be a bit of a balancing act. Deborah Witkiss, chief operating officer of Insight Legal, examines how case monitoring techniques can help firms manage the process.
Since March 2020, when many of us had to pick up our workplace and relocate it at home, most firms have made huge changes, either in reducing or increasing staff numbers, diversifying to take on different types of work, and implementing home working and flexible working patterns, to name just a few. So now that we are returning to the office what does the future look like?
From short term changes to long-term solutions
For most firms flexible working arrangements have been in place a lot longer than expected and 16 months on, and with the route out of lockdown more (but not entirely) certain, now is the time to take a step back and look at those plans. Are they the arrangements that you would have put in place had you had more time to think and plan? Perhaps more importantly, are they the arrangements that will take your practice successfully into the future?
Earlier this year, the Law Society Gazette and Insight Legal ran a roundtable discussion event to look at the risk and compliance challenges that law firms have faced with remote working. Overwhelmingly, the firms taking part agreed that people were the greatest risk – both in terms of effective supervision and for individual personal wellbeing.
Taking your work home with you
A well-used phrase for many legal practitioners in the past – 'taking your work home with you' was used either literally or figuratively, but the last year has demonstrated that work is very much now an activity, rather than a location.
Previously, if you saw a lot of emails sent very early in the morning or late in the evening, this may have raised red flags, but alongside the flexibility of location, there is also flexibility in our working hours. So, in practical terms, how do we ensure that staff are doing enough, but not too much?
Top tips
1 Monitor fee earner output – not just to ensure that any targets for chargeable hours are being met – but as a useful tool on its own to look at the totality of time spent rather than just the revenue that is generated by the time spent. Time spent on chargeable work is an important financial measurement, but by looking at the time spent on non-chargeable activities you can also detect less tangible issues such as:
inefficiencies in working practices
staff who are struggling and may require greater assistance and supervision, and
staff who may be overworked and therefore at greater risk of making mistakes.
2 Time record. It's something that many firms do already but by time-recording all the work done – not just on matters but on non-chargeable activities too – you have an immediate and clear picture of what time is being spent and where.
3 Don't just record the amount you are going to charge; record the actual time spent. This is not just about what this work is worth to you as a company, it's also about how much work is being done.
4 Use automatic time recording if possible. If you use only manual time-recording you are relying on the fee earner choosing to record it accurately. In circumstances where staff are concerned that they're not working quickly enough, are not being efficient, or that the client won't pay for it so it will end up being written off, they inevitably will limit or round down the amount of time they record. So, create a framework and a culture where the information is accessible and is understood.
5 If lots of work is done but not recovered, is it because your fee earners don't have the tools that they need, or do they need more help? By fully recording what is happening and properly reporting on it, you can see what's done, where time is wasted, where efficiencies can be gained, and even where fixed fees need to be increased. Vitally, proactively monitoring the amount of time spent will allow you to mitigate risk.
Review, reflect and refine
By reflecting on your business and the way that your staff work, you will almost certainly identify places that your technology can assist with your supervisory responsibilities even when working at a distance. Time recording is just one example.
Take the opportunity not just to look back and learn, but to reposition your firm moving forwards. Consider the following:
Have you, as a firm, decided what your 'new normal' looks like?
Will everyone return to the office as before or will remote working become more common than office work?
Are you planning a hybrid of both, and if so, what are the risks?
If the last year has taught us anything, it's that flexibility and the ability to scale and to act quickly are vitally important.
The overwhelming view seems to be that the amount of permanent home and flexible working will increase, even if not adopted entirely, and that means that your compliance solutions need to be much more than a sticking plaster.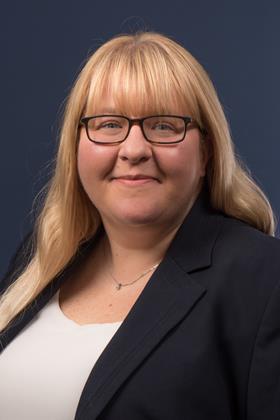 Deborah Witkiss is chief operating officer of Insight Legal. Insight Legal enables law firms to work smarter, with their award-winning legal accounts, case management and practice management software.
Insight Legal is a strategic partner of the Law Society. Law Society members can benefit from 25% off the cost of Insight Legal services when purchasing Enterprise Software Licences.
For more information, visit our Membership offers page.