The Law Management Section's 2013 Financial Benchmarking Survey has revealed that law firms across the country have generally experienced increases in profitability but points to a need for firms to refocus on ensuring their long-term financial stability.
The survey, widely recognised as the annual health check for the financial stability of small to medium sized firms, provides an invaluable opportunity for firms to evaluate their performance against regional and national comparisons.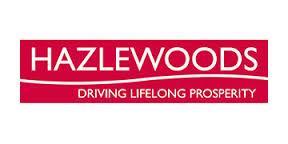 This year's survey, sponsored by Lloyds Bank Commercial Banking and produced by Hazlewoods, reveals several positives, including an increase in fee income and profit per equity partner, an increase in interest received, a slight fall in lock up, and stability in ratios of fee earners to partners, secretaries and support staff. It also reveals that a greater number of practices have converted to a limited company or LLP.
However, the survey also shows a fall in equity partner capital with some firms overdrawing profits.
Key figures:
Median practice fee income increased by 4.1%.
Median profit per partner up 3.6% to £121,731.
Total lock up (work in progress and debtors combined) down slightly to 177 days.
For 21% of participants, partners' total drawings (including income tax) exceeded profits in both 2012 and 2013.
Nick Fluck, president of the Law Society, said:
'It's encouraging that law firms' profits continue to modestly rise, but there's no one-size-fits-all approach that will help firms to adapt to the tough conditions facing the sector today. The LMS survey provides an invaluable insight into management structures which can help firms to formulate strategies and allocate resources to ensure financial stability.
'The Law Management Section of the Law Society helps firms to share good practice and advice, playing a key role in helping law firms steer their way through challenging economic conditions.'
Chris Marston, head of professional practices at Lloyds Bank Commercial Banking, said:
'This year's survey shows some positive trends, including the growth in fee income, and in profit per equity partner. It was pleasing to see some modest reductions in lock-up, too. However, the measure to watch closely is the profit after deducting a realistic notional partner salary and notional interest on partners' capital. The resulting 'real profit' has taken a backward step from £45,448 to £43,422 per equity partner.
'It is surprising against a background of high-profile firm failures and the SRA's recently-introduced Financial Stability regime, that 21% of respondents reported drawings in excess of profits for both 2012 and 2013.
'We're beginning to see some positive economic indicators that bode well for solicitors during 2014, but financial discipline remains paramount for success.'
Hazlewoods' director Andy Harris said the results showed that many firms were continuing to exercise tight control over spending where possible, even though staff costs were beginning to increase again.