In one of the four webinars inclusive in 2014 Property Section membership, Suzy Ashworth explains how residential conveyancers can use social media effectively
This one hour webinar will show residential property lawyers how to use social media effectively. Coverage will be given to: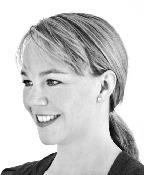 Trends in social media for residential property lawyers
Tips for avoiding potential hazards of social media
Winning new clients and new business
How can residential property lawyers communicate with clients and prospective clients?
Measuring the effectiveness of your social media strategy.
This is a recording of an audio webinar which took place on 19th September 2014.
This webinar usually costs £40 per viewer. Property Section members can view the webinar for free as part of their Section membership for 2014. For non-members, discounts are available on bulk bookings. For further details on these please email Priya Shah.
Speaker
Suzy Ashworth is a coach, consultant, facilitator and trainer working with lawyers at Our PSL Ltd.
Suzy is a solicitor (now non-practising), professional legal trainer, business coach and marketing consultant. She works with solicitors, barristers, mediators, chambers, firms and services across the legal industry, offering consultancy, coaching, training and facilitation with an emphasis on personal and business development.