Date: Thursday 3 March 2016
Time: 08:30 - 16:40, followed by a networking drinks reception until 17:40
Location: The Law Society, 113 Chancery Lane, London, UK, WC2A 1PL
CPD hours: 5.5 hours
Price: From £295 + VAT
Discounted international practice booking currently available - secure your place today!
We are offering a limited number of discounted registrations for delegates from international firms and practices. For just £295.00 +VAT (£354 including VAT) you can enjoy the full day conference followed by a networking drinks reception. Book now as places are strictly limited.
We have enlisted a range of expert speakers to provide you with advice and guidance on the growing and changing trends in international private client work.
In particular, this event will focus on the impact the recently enforced Brussels IV regulation will have on you and your firm.
The full day's programme will feature conference sessions focusing on issues including:
• The impact of European succession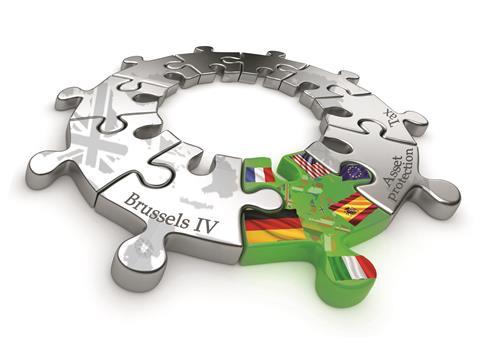 • Offshore tax planning in the current climate
• Contested probate
• Mental capacity and cross border elderly client issues.
Plus, get the chance to attend a round table session led by speakers from various international jurisdictions. The speaker will provide a practical case on how practice and procedure of an estate is wound up in their jurisdiction.
Keynote speaker confirmed
We are delighted to confirm that Maria Vilar Badia, legislative officer - Directorate General Justice at the European Commission, will deliver the keynote speech.
Additional speakers include:
• David Anderson, Sykes Anderson Perry Limited
• Jan Atkinson, Osbornes Solicitors LLP and Private Client Section Advisory Committee member
• Paul Hewitt, Withers LLP
• Veit Klinger, WF Frank & Partner Rechtsanwälte
• Alessia Paoletto, Withers LLP
• Alberto Perez Cedillo, Alberto Perez Cedillo Spanish Lawyers and Solicitors and Private Client Section Advisory Committee member
• Jo Summers, PWT Advice
• Brad Westerfield, Butler Snow LLP.