Make sure you save the date and book your place for this year's International Weekend, which will take place between 26 September and 29 September 2019 in London.
Highlights will include:
a varied mix of technical and skills-based seminars
distinguished guest speakers
an introduction to the Commercial Court, with the opportunity to witness a criminal or civil hearing
networking events, including a black-tie gala dinner at the Law Society
the International Oratory Competition
International Weekend 2019 promises to give delegates fantastic opportunities to:
meet fellow junior lawyers from across Europe and even further afield
discover the best that London has to offer
enjoy a stimulating educational programme
benefit from crucial networking
Who should attend?
International Weekend is primarily aimed at junior lawyers from overseas jurisdictions, including those who may be on secondment in the UK.
The programme will also be of interest to JLD members in the UK who are welcome to attend all aspects of the International Weekend and meet international lawyers.
What is International Weekend?
International Weekend is an annual event organised by:
International Weekend provides delegates with a mix of technical and legal presentations, skills-based seminars, an overview of the legal system in England and Wales, and an introduction to the City of London.
Overview of International Weekend programme 2019
Thursday 26 September: Welcome drinks hosted by the London Young Lawyers Group
Friday 27 September: A tour of the Commercial Court in the morning followed by lunch and then the opportunity to sit with a civil or criminal judge at Southwark Courts. Evening social event including food and drink
Saturday 28 September: Various seminar sessions at the Law Society including the International Oratory Competition, followed by the black-tie gala dinner in the evening
Sunday 29 September: European Young Bar Association's annual general meeting
Day events are aimed at international junior lawyers. However, most day events and seminars are equally relevant to junior UK lawyers.
Evening events are aimed at both UK lawyers and international lawyers.
See the full International Weekend programme
International Oratory Competition
The competition gives lawyers from all over the world the chance to showcase their speaking skills in a light-hearted way. It provides a great opportunity for networking and aims to be entertaining for both speakers and their audience.
Each contestant talks for five minutes on their topic – humour and satire are strongly encouraged. The prize this year is are a suit voucher from TM Lewin.
This year's topics are:
Teresa May v Boris Johnson
Break the bank with smashed avocado or break your waistline with Kentucky Fried Chicken
Is cereal breakfast soup?
Are we all building walls?
Instagram v reality
Is democracy dead?
Download the registration form
International Weekend delegates interested in taking part in the oratory competition are asked to complete the registration form and send it to juniorlawyers@lawsociety.org.uk by 5pm on Friday 27 September 2019.
Gala dinner
Join us for a spectacular gala dinner on Saturday 28 September 2019 at the Law Society in London.
The black-tie event forms part of a larger event, International Weekend 2019, which is open to all, although the gala dinner is targeted at both junior lawyers in England and Wales and junior lawyers from overseas jurisdictions.
The event is aimed at all members of the legal profession in the UK (including LPC and BPTC students, LPC and BPTC graduates including those working as paralegals, trainee solicitors, pupil barristers, junior solicitors (up to five years' PQE), junior barristers, as well as those undertaking the CILEX route to qualification), and abroad.
It is your chance to network with lawyers from the UK and abroad over an elegant and fun formal dinner and dancing.
Tickets for the gala dinner can be booked separately. Early bird rates are available.
Book your place
Find out more and book your tickets for International Weekend and the gala dinner
In association with

Sponsor of the International Weekend 2019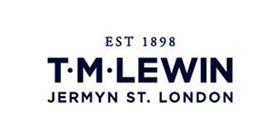 International Weekend 2018 – a review
Read the JLD committee's review of International Weekend 2018