Tell us about your firm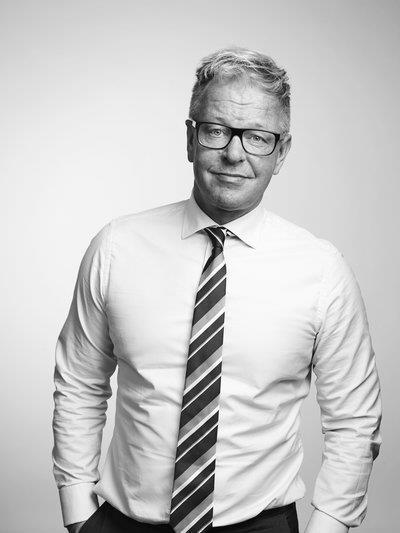 JB Eversheds is one of the leading full service international law firms in Finland with a nationwide coverage of five offices. In November 2014, we joined Eversheds International, having worked with the firm for a number of years and building on our long-standing relationship. Our services cover all areas of corporate and business law with a particularly strong focus in Corporate and M&A, Real estate, HR and Labour law, Dispute resolution, IPR, TMT and Insolvency.
Have you ever worked as a lawyer abroad?
Yes, I have had a few secondments in Brussels and New York. Quite often I do travel with the clients for different engagements and co-operate with the local firms. That is a part of my work. My daily work at my desk is quite often with an international element especially advising our multinational clients in M&A deals and otherwise.
What are the main opportunities and challenges for foreign law firms in Finland (e.g. in opening offices, building networks, managing clients' expectations)?
Finland has transformed its economy to become one of the richest countries and most stable societies in the world. Today, Finland is one of the leading countries in growth and development in the economic, technological and social spheres. This reputation for reliability and top quality offers a good springboard for international business and companies to locate in Finland. We see that multinational companies are again more interested in our market.
The Finnish economy is knowledge-based and strong on innovation. It is among the top countries globally in terms of R&D spending per capita. Finnish companies and consumers are early adopters of emerging technologies, which makes Finland an ideal test bed for new solutions and technologies, clean tech, healthcare and life sciences, and new materials and processes. We feel that Finland is also an ideal business gateway to Russia. All this creates potential to international law firms. Despite the fact that the Finnish legal market is very mature and has a good portion of very established firms it could also be a challenge for a foreign law firm. At JB Eversheds, we feel that the market still has some room for foreign or international players. The approach may be boutique services or full service. The important thing is to be able to be locally committed but internationally connected.
Generally speaking, even in the mature legal markets such as Finland, there is still room for growth for the legal industry. We aim to drive the growth through market-leading business development and personal service to the firm's clients and key accounts. When we joined Eversheds, we felt that there is a good potential for an international firm to serve the leading Finnish and Nordic corporations.
What advice would you give to companies new to the country?
Understand the Finnish business culture and you will do fine. Finnish environment is quite business-friendly, and the country has a developed infrastructure, a skilled workforce and competitive operating costs. Red tape is relatively low and Finland is ranked as one of the least corrupt countries in the world according to Transparency International.
What opportunities for co-operations are there between Finland and UK law firms?
In my opinion, there is a quite strong historical tradition between Finnish Law firms, GC's and UK law firms to co-operate. The leading Finnish law firms and businesses are comfortable to deal with international legal advisers and they appreciate sophisticated services. Short talks and quality service works well. Pricing and fees of the service must be competitive since the Finnish clients are pretty cost-conscious.
Do clients prefer smaller local firms or larger international networks?
Different clients have different sourcing needs and preferences. While our market has a very strong local offering and good quality law firms available, we feel that the procurement traditions of the Finnish GC's do not materially vary from the general European standards. They seem to appreciate professional capacity with value for money and speedy services. We think that one good solution for the market is the international one-stop-shop solution that we adopt in Eversheds.
What are the practice areas you definitely think a European firm would find business in?
All major practice areas in business and corporate law. Finnish business in very internationally focused due to the relatively small size of the domestic market. PE and cross border M&A may be the leading areas such as international arbitration. It should be mentioned also here, that the leading domestic firms are internationally quite connected and some players are among the leading ones in the Nordics. It is not an easy market for the new comers.
Finally, what are your recommendations for visitors to Helsinki?
The Finnish archipelago is a treasure of its own. It is easy to access from Helsinki and cheap to travel to. One will find very unspoiled islands and lot of interesting places to explore. While in Helsinki, make sure to make yourself familiar with the modern Scandinavian kitchen. Helsinki is pretty active in any cultural events too.
These views are the views of the author and not those of the Law Society.