This webinar, offered at a 20 per cent discount to Private Client Section members, provides an overview of the key provisions relating to the assessment, provision and funding of care services in England and Wales.
This webinar contains essential knowledge for all practitioners acting for clients who may require care now or in the future, and/or those who act as, or advise, attorneys and deputies.

Why is this webinar critical for private client solicitors?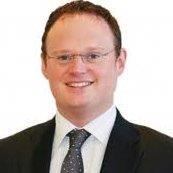 The Care Act 2014 (CA 2014) introduces new principles and duties on local authorities and other agencies and represents the most significant reform of care and support in more than 60 years.

The provisions of the CA 2014 are being introduced in two stages. The first stage came into force on 1 April 2015 and the now delayed second stage, which includes the cap on care costs, should come into force in April 2020.

The CA 2014 consolidates much of the law relating to care provision and its funding.
Orignally broadcast on 9 February 2016, the webinar will cover:
the well-being principle;

paying for care;

the assessment and eligibility process;

property and deferred payments;

the cap on care costs; and

disputes with a local authority.
Speaker: Daniel Lumb, director, Stonegate Legal
As a Director of Stonegate Legal Daniel Lumb advises clients on a wide range of legal matters including advising individuals on tax planning through the use of trusts and wills. His usual clients are the owners and directors of local SMEs and landed estates within Yorkshire, Lincolnshire and Derbyshire.
Daniel present lectures and provide training seminars on a range of private client subjects, including Court of Protection work, both locally and in London.
Daniel acts as a professional trustee for the trust funds established by clients and advise both professional and lay trustees on their duties and responsibilities under the Trustee Act.