This webinar is discounted to Private Client Section members
Wealth maximisation and protection along with succession planning are fundamental to the long-term success of a family business.
This webinar will look at profit extraction and the mitigation of CGT and IHT in both the longer term and at the time that the baton is passed to the next generation. It also highlights legislative and case law changes of relevance over the previous twelve months and in the light of the ongoing debate over avoidance, evasion and 'avoision'.
This webinar will assist lawyers who advise family businesses, their owners and family members on the key tax issues they face, as well as providing an update on latest relevant tax developments.
Taxes covered in this webinar will be capital gains tax, inheritance tax, income tax and corporation tax. Stamp duty in relation to transactions and property investment will also be covered although VAT will not be.
Speaker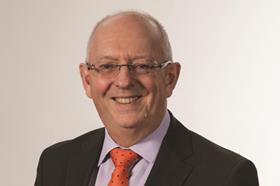 Howard Hackney, partner and chartered accountant at Howard Hackney LLP and Martin Dawson, director and chartered tax adviser at Aquarius Tax Consultancy Limited
SRA codes
A2 and A4