Date: Tuesday 12 November 2019
SRA competency: A2, A5, B1, B3, B5, B6, B7, C1, C2, C3, D3
Overview
This seminar will be a panel discussion by two leading in-house competition practitioners, Ben Bleicher and Paolo Palmigiano, moderated by the Competition Section's new chair, Matt Evans of Jones Day.
The seminar will focus on their biggest challenges advising in-house clients, their expectations of external counsel, their experiences of rolling out global competition compliance programmes and receiving a dawn raid.
The conversation will provide practical and thought-provoking insight for both in-house and private practice competition law practitioners, including a question and answer session for the attendees.
It will provide insight on:
the advantages and challenges of being an in-house competition law practitioner
what we expect from external lawyers
misconceptions by private practitioners
how to deal with boards
managing and co-ordinating a global compliance programme
common mistakes to avoid in dawn raids
Learning objectives
By attending this seminar attendees will gain a better understanding of:
the comparative roles of in-house and external competition law practitioners
how in-house and private practice solicitors can work better together
More information on how to book your place to follow.
Speakers

Paolo Palmigiano, chairman, association of in-house competition lawyers (ICLA)
Paolo is the chair of the European in-house competition lawyers' association with 350 members in 23 countries, vice-chair of BIAC (the voice of business at the OECD in Paris) and a non-governmental advisor to the CMA in the UK. He is also a member of the Competition Appeal Tribunal's users' group.
Paolo Palmigiano was also the general counsel and chief compliance officer (EMEA) for Sumitomo Electric Industries, a large Japanese industrial group with operations in more than 80 countries, 250 subsidiaries and more than 250,000 employees. Previously he was the head of competition law at Lloyds Banking Group in London, the General Counsel of the Commission for Communications Regulation ('ComReg), the regulatory and competition authority in Ireland for telecoms and post. From 2000 to 2009 Paolo headed the competition and regulatory team of BT Group plc in London.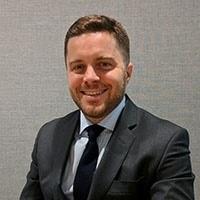 Ben Bleicher, Senior Competition Counsel, Rio Tinto (vice-chair of ICLA)
Benedict is in charge of global competition law, merger control and trade/sanctions compliance for Rio Tinto, at their London head office. In private practice, Benedict advised on all areas of EU and UK competition law with a focus on mining and financial services (Clifford Chance and Cleary Gottlieb).
As an in-house lawyer (since 2010), Benedict has advised on competition, telecoms and media regulation and developed anti-bribery/corruption and competition compliance programmes (BBC Worldwide Ltd and BT plc). Outside of Rio Tinto, he sits on the IBA Mergers Working Group, the Aluminium Stewardship Initiative and is vice-chair of the In-house Competition Lawyers Association (ICLA).