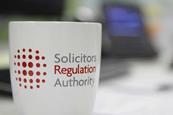 Join us for a regulatory update from the Solicitors Regulation Authority at our third spring conference webinar.

In a short time, the world has changed significantly for litigators. Susanna Heley reviews the latest risks you need to plan for as a result of the coronavirus (COVID-19) pandemic.

The judges at the 2019 Excellence Awards were impressed by CFG Law's 'Client First Service', which focuses on understanding the needs and wellbeing of clients who have suffered a catastrophic injury. We asked Richard Clark, chief executive officer, about the firm's approach.

Kerry Underwood dissects two recent judgments that could have significant implications for third party funders.

HM Revenue and Customs (HMRC) has confirmed that the UK is taking up an optional six-month deferral to the DAC-6 reporting requirements.