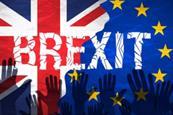 The UK-EU transition period will end on 31 December 2020. Find out what you can do now to prepare.

Reuben Glynn shares some of his litigation firm's experiences from the pandemic, changes they've made, and plans for moving forwards.

Join us for a regulatory update from the Solicitors Regulation Authority at our third spring conference webinar.

Genevieve Cripps looks at Castle Water Limited v Thames Utilities Limited, a case which clarified the meaning of adverse documents pursuant to Practice Direction 51U (PD51U).

Anna Pertoldi and Maura McIntosh examine the current options for the enforcement of judgments after the transition period ends on 1 January 2021.