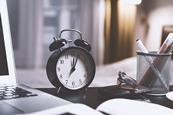 Billable hours remain key to profitability for many law firms but also bring a heavy administrative burden. Andrew Moir and Amanda Chaboryk outline some of the opportunities they've found when analysing the time-recording data at Herbert Smith Freehills.

Balancing your duties as a solicitor can sometimes be tricky. Michelle Garlick reviews the key risks that you need to be aware of, in order to avoid regulatory issues.

Sheffield Hallam University has created its own law firm, SHU Law, to offer students 'real life work experience' during their studies. We asked Sally Mallinson-Ayres how it will work.

Kerry Underwood dissects two recent judgments that could have significant implications for third party funders.

What action should your firm be taking in a no-deal scenario?