Upcoming events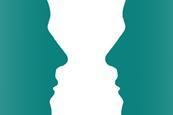 Booking for our 2021 Spring Conference is now open. Due to the ongoing lockdown restrictions, the event will take place online as a virtual conference with plenty of opportunities to engage with the expert speakers and to network with other delegates.

Whiplash reforms are due to come into force in May 2021. Join this webinar to learn more about the upcoming changes.

From 1 January 2021, the UK has exited the EU transitional period. This will see the UK treated for the first time as a "third country" in many areas where there used to be UK / EU cooperation, subject to any agreement on the future relationship.

George McDonald from 4 New Square provides an update on recent rule changes around costs budgeting

1 January 2021 marks the end of the transition period. Our webinar will help you prepare for changes relating to the recognition and enforcement of cross-border civil and commercial judgments.

Hear directly from the newly appointed Master of the Rolls about his plans for the civil justice system, his thoughts on LawTech and its implications for the profession.