Upcoming events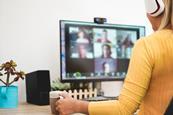 Join this year's commercial litigation annual conference to gain key updates within the area, and to have the opportunity to engage with experts on current issues

Watch this webinar to learn what the potential pitfalls Part 36 around are, and how you can avoid running into them.

Watch this webinar to be part of an insightful discussion on the updates to the claims process.

Watch this risks, trends and horizon scanning webinar to learn more about the socio-economic, political and regulatory changes affecting civil litigation and dispute resolution.

Whiplash reforms are due to come into force in May 2021. Join this webinar to learn more about the upcoming changes.

The Law Society and the Chartered Institute of Arbitrators (CIArb) are proud to host this joint panel discussion assessing the implications for arbitration of Brexit, the UK-EU Trade and Cooperation Agreement, and the UK's departure from the Lugano Convention.

Our annual conference, which took place online, covered the changing approach to drafting witness statements, vulnerability in the civil courts and legal expenses insurance.