Upcoming events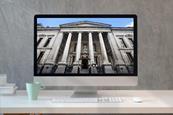 At this year's spring conference, expert speakers discussed getting a case ready for court, fixed recoverable costs and remote hearings.

Join this webinar to be part of an insightful discussion on the updates to the claims process.

Watch this risks, trends and horizon scanning webinar to learn more about the socio-economic, political and regulatory changes affecting civil litigation and dispute resolution.

Whiplash reforms are due to come into force in May 2021. Join this webinar to learn more about the upcoming changes.
From 1 January 2021, the UK has exited the EU transitional period. This will see the UK treated for the first time as a "third country" in many areas where there used to be UK / EU cooperation, subject to any agreement on the future relationship.

Hosted by our Brussels office, this webinar will explore what has changed in mediation in Europe after Brexit.

Our annual conference, which took place online, covered the changing approach to drafting witness statements, vulnerability in the civil courts and legal expenses insurance.