Members of the Civil Litigation Section are entitled to 20% off all titles published by Law Society Publishing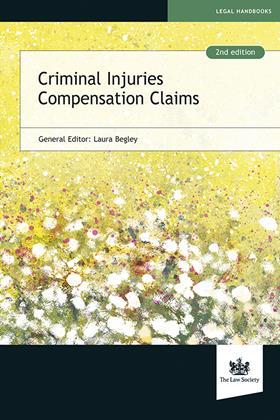 2nd edition, Laura Begley

This is a practical and comprehensive guide to making a claim under the government's tariff based scheme for compensating victims of violent crime. This new edition uniquely pulls together, in one handy volume, the original 1996 tariff based scheme, the 2001 scheme, the 2008 scheme and the tribunal rules that accompany it, as well as the latest 2012 scheme.
Normal price: £99.95
Price for Civil Litigation members: £79.96
Litigation Funding Handbook is a comprehensive guide to the extensive changes to costs and funding introduced by the Jackson reforms in April 2013. This radical overhaul of the litigation funding regime has impacted all litigators.
Normal price: £69.95
Price for Civil Litigation members: £55.96
Donald Williams and Malcolm Johnson
The tenth edition of this well established work offers a concise outline of the scope and workings of the Motor Insurers' Bureau. It explains the extent of the Bureau's liability and the procedure for recovering compensation for victims of accidents involving "hit and run" and uninsured drivers. Also on EPUB.
Normal price: £41.95
Price for Civil Litigation members: £33.56
For 20% off all Law Society Publishing titles, use code CIVLN
Order online or by phone on 0370 850 1422