The government has made an unexpected climb-down on banning no-win no-fee agreements for insolvency proceedings.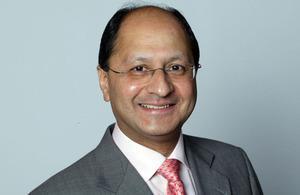 The exemption was due to be lifted this April, but it has been announced that "for the time being" the government will delay applying the provisions of the Legal Aid, Sentencing and Punishment of Offenders Act 2012 in insolvency proceedings.
In a written ministerial statement in the House of Commons, justice minister Shailesh Vara said: 'No-win no-fee agreements in insolvency proceedings will continue for the time being to operate on a pre-LASPO act basis with any conditional fee agreement success fees and after the event insurance premiums remaining recoverable from the losing party.