The president of the Supreme Court voices his support of mediation in a range of civil cases
In an address at the Civil Mediation Conference on 12 May, Lord Neuberger reflected on the advantages and disadvantages of mediation, and the role it can play alongside other forms of dispute resolution.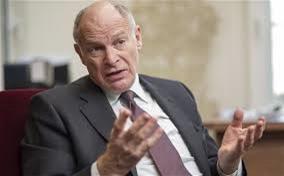 Such are the advantages of mediation - particularly at present, when court fees and the costs of litigation are soaring, legal aid is becoming increasingly rare, the law more complex, and litigation progressively more time consuming - Neuberger suggested that the disadvantages should be catered for or neutralised, and that "we can and should be pretty uninhibited about supporting the idea of mediation in civil and family disputes". With success rates at around 80%, the judge went as far as tentatively backing the extension of the compulsory mediation and assessment meetings scheme (MIAMS) currently used in family cases to a wider range of civil cases, citing the success of this approach in the US, Australia, New Zealand, and Scandinavia.
However, as a caveat to this support, Neuberger underlined the importance of litigation, and that the right "to go to court to vindicate or to defend a civil or family law claim is an absolutely fundamental ingredient of the rule of law". He stressed that mediation must not be "invoked and promoted as if it was always an improved substitute for litigation".