Billable hours remain key to profitability for many law firms but also bring a heavy administrative burden. Andrew Moir and Amanda Chaboryk outline some of the opportunities they've found when analysing the time-recording data at Herbert Smith Freehills.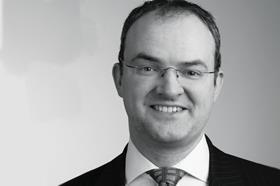 Even though law firms are increasingly offering novel bases of charging, such as fixed fees, capped fees, success fees or other models, behind the scenes the billable hour is still very much the linchpin of law firm accounting and how fee-earners record their time.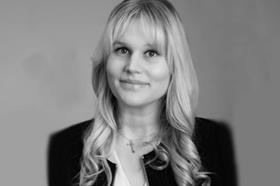 Everything hangs off it: management accounts, client fee estimates, utilisation levels, profitability figures, performance reviews, bonuses and, of course, billing. It is also inherent in many procedural rules, such as cost budgeting or detailed assessments of costs in litigation.
Burden of time recording
As the legal industry has evolved, the requirements of time recording have become more onerous for fee earners. Solicitors must:
give a full narrative describing each task and how long it took (conventionally in six-minute increments)
enter each activity separately (narratives for the same matter cannot be combined)
assign each activity a phase or task code, for example indicating which part of litigation it relates to, and whether it was making a phone call or drafting a letter.
All of this means that the burden on fee-earners to enter their time promptly and accurately is increasing to the point where recording the time can take longer than completing a task itself!
This burden does, however, afford an opportunity: law firms are sitting on a vast wealth of timesheet data that is ripe for analysis through artificial intelligence, machine learning and other technologies.
The risk of losing time
A busy fee-earner can easily enter over 3000 time-entries a year (amounting to 200 pages or more if printed on A4). When working on multiple matters over the course of a day, it's easy to "lose" time switching between them, or by answering an email or phone call in the middle of something else.
We are also increasingly mobile: what happens to the time spent tapping out a quick email on your phone outside the office? Many time-recording platforms now increasingly support time-recording on the go – on your phone, for instance, or with a timer you can start and stop – but this still relies on personal discipline to capture and record your time.
At Herbert Smith Freehills LLP, we have been asking some questions about these issues.
What if we could develop a software tool that automatically tracks what fee-earners are doing?
What if time could be automatically allocated to the right matter and assigned the phase code indicating the nature of the task?
What if the tool could also prepare draft narratives for each task, to save the fee-earner the job?
Given that many fee-earners' interactions with clients and others take place via email, a wealth of data on our activities exists in the emails we send. We are currently trialling a tool, developed in-house, that seeks to mine that data and – combined with machine learning – categorise the time spent on an activity to the corresponding matter, then prepare a first draft of the narrative. Fee-earners can review, check and edit their timesheets for the day, and use an in built calculator that shows how much time has been accounted for, relative to the total time they've been in the office.
By leveraging our timesheet data, we have been able to offer our clients benefits in a number of areas
The benefits of such a tool are already clear: it's economical to record smaller units of time, but also means that full, accurate narratives can be prepared, even for non-billable time such as business development or management.
By way of example, analysis of one fee-earner's time (using the tool over a year) revealed approximately 71 hours' worth of time recorded against individual tasks lasting six minutes or less. While not all of this time would necessarily have been lost, the recording burden creates the risk that some of it might have been. Assuming that a fee-earner is expected to record around 1,700 hours each year, 71 hours equates to about 4% of revenue.
Efficiency through data
The wealth of data created through time recording offers many opportunities to improve efficiency and strategic decision-making through data analytics and machine learning – benefits which can be passed on to clients.
This is the objective of Herbert Smith Freehills' Project Jigsaw, which involves both a data-cleansing exercise on appropriate historic matters, and a focus on making sure the business generates good quality timesheet data going forward. By leveraging and enriching our timesheet data, we have been able to offer our clients benefits in a number of areas.
Transparency: we've improved our ability to scrutinise historical cases, identify trends at a granular level, and provide transparent information throughout the life of a matter.
Efficiency: we've gained better insight into how much each litigation phase should cost, based on data from comparable past matters that informs our effort and resourcing.
Cost control: data analysis has allowed us to take a proactive approach to managing cost to budget at phase level, investigating and controlling potential overruns by spotting them at an early stage.
Project Jigsaw recognises an evolution in the legal market: clients increasingly expect greater levels of data transparency and efficiency. The project has already become a differentiator in terms of winning work as well as better managing our business.
The opportunities do not stop there though. The information inherent in time recording means there will likely be a multitude of ways in which law firms can leverage this data in future.