After the cut-off date for payment protection insurance (PPI) claims on 29 August 2019, solicitors who failed to advise clients of their opportunity to claim may face claims themselves. Professional negligence defender Jane Williams looks at what this means for civil litigation practitioners.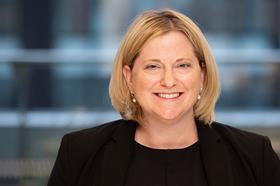 The misselling of PPI is one of the biggest scandals ever to hit the financial market. According to recent Financial Conduct Authority figures, over £35.5 billion has been paid out in compensation between 2011 and July 2019, and many financial institutions are still holding substantial reserves.
After over a decade of the subject dominating the claims market, the deadline for submitting claims for compensation for missold PPI is now nearly upon us. After 29 August 2019 new claims can no longer be made, save in exceptional circumstances.
What's next?
Many legal commentators believe that the claims management companies who have been pursuing PPI compensation claims for consumers will next turn their attention to claims against the professional advisers of those who have missed their opportunity to claim. This means that solicitors may face allegations that they should have made (or advised on the opportunity to make) a PPI claim and that, as it is now too late to do, the solicitor should pay compensation for the lost opportunity.
Some private client and insolvency practitioners have already taken steps to protect themselves against possible claims. On 5 February 2019, the Official Receiver announced that it would review and consider PPI claims in closed bankruptcy cases back to 1 January 2000.
Guidance for law firms
In April 2019 the Society of Trust and Estate Practitioners (STEP) published a briefing note for its practitioners. The guidance advised that solicitors may face allegations that they should have investigated whether their clients – which would include executors or administrators of the estate of a deceased person; attorneys under an enduring power of attorney; Court of Protection appointed deputies; trustees in bankruptcies or supervisors of an individual voluntary arrangement – were entitled to compensation on behalf of the estate. This led many private client practitioners to review their recent client lists to consider whether any claim opportunities have been missed. Although the deadline is fast approaching, it is not too late for firms to take this step if they have not already done so.
Even firms which do not follow the STEP guidance before 29 August should not automatically assume that negligence claims will succeed. Firms which face such claims should consider the following factors.
Scope of the solicitor's duty
In order for a negligence claim to succeed, the claimant will have to show that the solicitor assumed a duty to give advice about whether a PPI claim should be made. Usually, this duty must be implied from the circumstances of the retainer and the other tasks the solicitor was engaged to perform.
Limitation
The limitation period is unlikely to assist a defendant solicitor responding to a negligence allegation. As the deadline is not until 29 August 2019, a potential claimant may have six years or, in some circumstances, even longer to make their claim. However, solicitors should consider limitation in relation to the original PPI claim to ascertain whether it was already time-barred by the time they were retained.
Validity of the PPI claim and loss of chance discount
If a negligence claim is made, all the circumstances of the alleged missed PPI claim will need to be reviewed; you should not automatically assume that the original PPI claim would have succeeded. Negligence claims will also be subject to a loss of chance discount, to reflect the percentage prospects of success the PPI claim would have had. Solicitors will naturally be concerned that the success prospects in this case would have been high – bearing in mind the lengths to which financial institutions have been encouraged to go in order to pay compensation – however, there may be other factors which you can use to increase the available loss of chance discount.

Only time will tell whether missed PPI claims will be the next wave of volume litigation. If they are, civil litigators will be watching with interest to find out how many of them succeed.