Susan Dunn, chair of the Association of Litigation Funders, provides a guide on litigation funding in challenging times.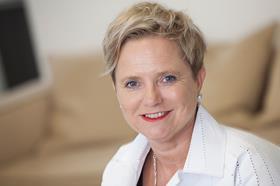 You have all no doubt heard a lot of discussion about litigation funding. Nonetheless, there are a lot of practitioners who still feel ill-equipped to know whether they might use it for their cases. This article is going to set out:
which cases funding might be used for
the criteria for a case to qualify for funding
what you should check when engaging with a funder
key provisions to look out for in a funding agreement.
Which cases qualify for funding?
While typically it is larger cases which are more suited for funding (because funders usually look for the claim value of a case to be 10 times the amount of funding required), there are also a lot of smaller cases which are being funded as groups or classes, or even on a rolling group basis by funders providing a line of credit to law firms.
Every type of case can be considered, here are some examples:
breach of contract
insolvency claims
employment claims (such as equal pay claims)
breach of patent claims
shareholder disputes
competition claims
financial services matters – and this is where high volumes of lower value cases can work when run together.
What are the criteria for a case to qualify for funding?
The funder will need to know:
that there is a defendant who can pay the amounts claimed
what the minimum realistic claim value is and the basis for that value
how much funding is being sought – in your budget, you should include:

solicitors' costs
counsels' fees
experts' costs
arbitration and court fees
VAT
provision for adverse costs

the background facts of the case, and
your assessment of the strengths and weaknesses of the claim – cases need to be ones which, on balance, are more likely to succeed than not.
Cases can be funded at any stage in their life – the latest date to secure funding is usually 60 days before trial.
There is no great mystery to how funders assess a case. Think about it this way, if you look at your case and think you would fund it if you were a funder, most funders will likely agree.
What should you check when engaging with a funder?
You should be endeavouring to work with a funder who is a member of the Association of Litigation Funders (ALF). Members of the ALF:
have funds of at least £5 million
have a funding agreement which complies with the Code of Conduct for Litigation Funders (this is reviewed by an independent barrister)
can cover their liabilities for 36 months (this has been verified by a third party)
are subject to a complaints procedure which is also administered by an independent barrister.
If you find yourself being approached by a funder who is not an ALF member, you should be asking the following questions.
1. Can the funder prove it has funds?
It should be able to demonstrate this very quickly – if it can't, beware.
2. Is the funder ring-fencing money for each case?
Or is it using its money for more than one case at a time? Some funders do this, hoping, for example, that case one will conclude and be successful so it can pay for case number three? This is called leveraging and means you cannot rely on the funds being there throughout your case. Again, this is a question the funder should be able to answer quickly – and, again, if it cannot, beware.
3. Does the funder seek to control the way the litigation is run?
This is against the provisions of the Code of Conduct for Llitigation Funders.
Key provisions to look for in a funding agreement
There are really only a handful of important clauses to look out for.
Financial terms
What will the funder charge your client if the case is successful? (Bearing in mind success should be only where monies are recovered, not on a win without payment.)
Typically, funders charge:
a multiple of the legal spend at the time the matter is concluded (this may be three or four times the spend), or
a percentage of the proceeds (between 15 to 40%).
Charges will vary on a case-by-case basis, as well as by claim value and amount of budget required.
Amount of funding provided
Be clear that you have thought of all possible contingencies in the budget you provide so you secure the right amount of funding. Also ask if you are required to work on any discounted fee basis – not all funders insist on that.
Grounds for terminating funding
What are the funder's grounds for termination? Funders are not expected to fund cases where the merits have plummeted – what is important is what they do on termination.
Level of control over proceedings
What level of control does the funder exert over the proceedings? The conduct of the case, decisions about settlement and so on must be left in the hands of your client acting on your advice.
Mediation provision
Is there a mediation option to deal with any disputes? It is important that this is set out, in the (admittedly rare) event that there is a disagreement between your client and the funder about how the case is to be run.
Conclusion
While the addition of a funder means an additional layer of review of your case, crucially it means that cases can be pursued which otherwise might not be.
At this time, we are likely to see every type of client having to review their legal spend, even mid- case. If you are equipped to discuss litigation funding, you can raise this option with your clients and thereby secure their case and your firm's cash flow. This is critical right now.