Ed Williams QC, director of Assurety (providers of witness familiarisation training) gives some pointers for practitioners to consider when helping witnesses prepare for remote hearings.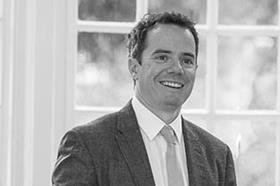 Remote hearings: current position
During this current national lockdown, the expectation in all jurisdictions is that hearings will proceed remotely unless an in-person or hybrid hearing is necessary in the interests of justice. This was confirmed in a statement issued by the Lord Chief Justice on 5 January 2021.
Even when some lockdown restrictions are partially lifted in the coming weeks, social distancing will be with us at least for the remainder of 2021 and early 2022. It is therefore essential that practitioners understand the practicalities of remote hearings, and that witnesses are ready to give evidence remotely.
This is consistent with Mr Justice Marcus Smith's recent decision to refuse an application to adjourn a four-week trial Bilta (UK) Ltd v Tradition Financial Services Ltd [2021] EWHC 36. In that case, whilst a remote hearing was "second best" for cross-examination of witnesses, with key safeguards in place, the hearing would not be unfair.
Choosing a venue for remote witness evidence
If witnesses are giving evidence remotely, consideration should be given to the most appropriate location for them. As John Kimbell QC noted in Re: Blackfriars Ltd [2020] EWHC 845 (Ch): "[I]t may well be preferable for witnesses to travel to … solicitors' offices or other premises … rather than to dial in from home without any assistance. That also will alleviate the anxiety that many people suffer from, including judges, when it comes to the moment of being dialed into proceedings and to being interrupted … by unexpected household events."
That said, it is important to note that the court assumes that witnesses will be alone whilst giving evidence, and any other arrangement should be approved by the court. (For further guidance on this point, see Navigator v Deripaska [2020] EWHC 1798 (Comm).)
Check the tech
Before the hearing
Check with the court in advance which platform is being used. Various systems are in use:
the Kinly Cloud Video Platform (CVP) is being rolled out for the Employment Tribunal
the High Court is using Skype for Business and Microsoft Teams
the Supreme Court uses Webex.
Ask whether it is possible to request technical checks in advance.
Ensure that the witness has all the correct kit. A hard or wired connection is recommended, instead of wireless. If the bundle is electronic, it's also a good idea for the witness to have the use of two screens so that s/he can easily view the bundle.
If witnesses are giving evidence from a different location to the legal team, pre-hearing 'waiting room conferences' are essential to:
ensure that everything is working as it should be
introduce witnesses to counsel
answer any questions witnesses may have, and generally get them in the right state of mind.
During the hearing
Just as when physically present in court, phones must be set to silent and turn off the 'notifications' function on computers – it is infuriating to hear bongs and peeps as emails, texts and WhatsApp messages arrive.
Try to avoid simultaneous use of the internet by others – for example, kids playing online video games.
Appearances
It's a good idea for the practitioner to do a test video call with the witness to see how the witness is going to look. If possible, this should take place at the same time of day as evidence will be given, so that the lighting will be the same.
Participants are advised to find a quiet, private space with good lighting.
The best backdrop for video evidence is a blank white wall, so that everybody can concentrate on what the witness is saying and not what appears behind them. Remove inappropriate pictures or objects from the line of sight.
Thought should be given as to how the witness appears on screen. Avoid busy clothing. The 'norm' is for just the witness' face and upper body to be visible. It works best for the camera to be at eye level.
Witnesses should be advised to maintain all the formality and decorum of a court hearing. For example, make sure they are aware of the rules about ensuring others are not present, and that proceedings must not be recorded.
Other practical points
If the court or the witness is based outside the UK, consider the practicalities of giving evidence in a different time zone.
If a translator is required, it will be the practitioner's responsibility to ensure that a separate channel is set up for the translation.
If a witness wishes to give evidence on oath, it will normally be their responsibility to have the appropriate tome available, although some judges are dispensing for the need of a holy book.
Conclusion
There are clearly pros and cons to giving evidence remotely. Only time will tell whether, post-pandemic, remote witness evidence will become the norm. However, where allegations of fraud are made (so cross-examination is particularly important), remote hearings are clearly "second best" compared to the "gold standard" of live cross-examination (Re Bilta (UK) Ltd). But the reality is that even with a successful roll-out of the vaccine, coronavirus is not going away anytime soon and nor (as a result) will online justice.
Guidance and resources
HM Courts and Tribunals Service was quick to publish guidance relating to remote hearings. This guidance is frequently updated and practitioners should check it on a regular basis, as well as the weekly summary of the operational position of all the courts during the pandemic.
Other resources include:
The law and guidance are correct as at 25 January 2021.