Zoe Osborne and Peter Ibrahim consider the growth of private prosecutions.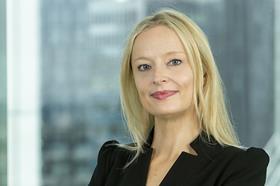 In November 2016, a tram in Croydon derailed on a sharp bend and resulted in the death of seven passengers and injuries to a further 62. The tram was travelling in excess of the speed limit when it derailed and the tram driver was initially arrested by British Transport Police on suspicion of manslaughter before subsequently being released on bail. While a subsequent report from the Rail Accident Investigation Branch concluded that driver error was the cause of the accident, on 31 October 2019 the Crown Prosecution Service (CPS) declined to pursue charges against the driver.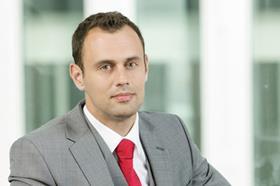 According to the CPS, the evidence did not support prosecution of the driver for the offence of gross negligence manslaughter. Additionally, the CPS declined to pursue charges of corporate manslaughter against Transport for London or the tram operator, Tram Operations Ltd.
Families of the victims have vowed to fight for further answers and commentators have noted that the decision of the CPS not to pursue any prosecution does not prevent a private prosecution being pursued by those affected by the crash.
The power to bring private prosecutions – that is, a criminal proceeding initiated by an individual or private organisation instead of by a public prosecutor – was first enshrined in UK law in 1985 via the Prosecution of Offences Act (POA 1985). The power is routinely used by animal welfare charity the RSPCA, which saw over 700 individuals convicted in 2018 for animal cruelty-related offences. However, there has been an increased awareness of private prosecutions in the last few years including in the world of financial crime and regulatory breaches, with perhaps with no case higher profile than the attempted private prosecution of the Prime Minister, Boris Johnson.
There has been an increased awareness of private prosecutions in the last few years
The case centred upon comments made by Mr Johnson during the 2016 Brexit referendum campaign that Britain was making net payments to the European Union of £350 million a week. A crowdfunding campaign was launched to bring a private prosecution against Mr Johnson for using his public office to deliberately act in a misleading way. After several hundred thousand pounds were raised to commence proceedings and with Mr Johnson being summonsed to attend Westminster Magistrates' Court, the High Court subsequently overturned the decision of a district judge allowing the issuance of the summons, thereby blocking the prosecution. Subsequent attempts to continue the proceedings proved unsuccessful.
Under section 6(1) of POA 1985 any private individual or entity may bring a private prosecution provided that the offence is not one where legislation has limited the scope of private prosecution. Evidence – such as witness statements, electronic data, documents – is gathered by the private prosecutor who should then decide whether a prosecution would meet the Full Code Test set out in the Code for Crown Prosecutors, in other words, that any prosecution is both supported by sufficient evidence as to provide a realistic prospect of conviction, and is in the public interest. However, there is no strict legal requirement that the Full Code Test be considered. If the prosecutor chooses to proceed then he or she will seek a summons or warrant from a magistrate, laying information before the magistrate in the form of a document setting out the alleged offences and applicable legislation. There is judicial discretion as to whether any summons or warrant should be issued.
While the main advantages of a private prosecution are the ability of a client to provide additional resources as needed and exert control over the process, there are a number of obstacles associated with private prosecutions. Private prosecutors may experience difficulties in gathering evidence, particularly when held by third parties, as their powers are more limited than those available to public prosecutors. Additionally, at any time the Director of Public Prosecutions may take over the prosecution and, if desirable, discontinue it. Prosecutions may be discontinued where, for instance, they are deemed to be vexatious or interfere with other investigations or prosecutions. If the private prosecution proceeds to a crown court trial (or divisional court trial in respect of a summary offence) then costs are recoverable from public funds irrespective of conviction, provided that both the instruction of legal representatives and their costs are reasonable. In certain circumstances, however, costs may be awarded against a private prosecutor, for instance if the defendant incurred costs due to an unnecessary or improper act or omission on the part of the prosecution.
There is little in the way of official statistics regarding the increasing use of private prosecutions, however, anecdotal evidence suggests that it now forms a significant part of current crown court work. As prosecutors such as the CPS, Financial Conduct Authority, HM Revenue & Customs and Serious Fraud Office face the perennial battle for resources and legal crowdfunding continues to prove a viable source of funding, it seems likely that an increasing number of individuals or entities may look to take prosecutorial matters, and justice, into their own hands.
This article was originally published on the Steptoe International Compliance blog on 12 November 2019.