James Logue, researcher and marketer in the legal software as a service (SaaS) industry, shares the essentials you should be looking out for when building your bundles.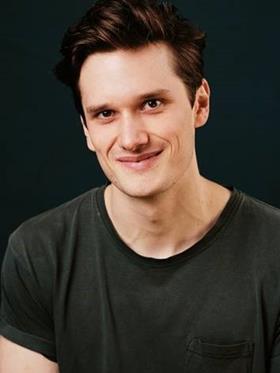 The legal landscape is changing. More and more courts encourage the use of e-bundles – and with good reason. Building your bundles digitally is more efficient, more secure and more adaptable to the changing environment we currently live in.
As is the case with all technological revolutions, things are a little unclear at the beginning. Different court jurisdictions have provided different requirements and recommendations, creating more questions than answers. To help you avoid the laborious process of investigating the rules on a case-by-case basis, I have compiled all the existing guidance in one place.
What is this guide?
This article seeks to simplify the process of creating e-bundles. In addition to the 'essential' and 'best practice' checklists, I have compiled jurisdiction-specific guidance. While there are some key differences between jurisdictions, many of the rules, requirements and recommendations are the same.
Essentials checklist
Each pdf bundle must:
be a single pdf
be in portrait mode
include numbered pages (ideally computer-generated)
number pages in ascending order, preceded by a letter e.g. 'A123' not '123' (Index pages + authorities must be numbered too)
pagination should not mask relevant detail
defaulted to 100% view size
text on page must be selectable
significant documents and sections must be bookmarked (with appropriate labelling)
have a resolution of 200-300 dpi
include hyperlinked index page
Best practice checklist
Each pdf bundle must:
include OCR (optical character recognition)
contain a short version of the case name and + the number/letter of the bundle, and end with the hearing date
acknowledge the upload limits - 36MB for justice.gov addresses, ejudiciary.net is 150MB and HMCTS Document Upload Centre seems to be limitless
Jurisdiction-specific guidance
The Supreme Court
In addition to the aforementioned checklist, the Supreme Court specifies that supplementary documents or bundles, filed during or close to the start of the hearing, must be created as a separate single PDF numbered in ascending order, starting from 1 and filed on a new memory stick.
For full details see Practice Direction 14 for the UKSC and Practice Direction 9 for the JCPC.
Court of Appeal
E-bundles should be provided to the judge's clerk, court official or to the judge (if no official is available), and to all other representatives and parties well in advance of the hearing.
E-bundles should contain only documents and authorities that are essential to the remote hearing, and they must be filed on CEfile (if available) or sent to the court by link to an online data room (preferred) or email.
For full guidance, read Civil Justice in England and Wales Protocol Regarding Remote Hearings
High Court
In addition to the checklist above, e-bundles produced for the High Court should include the following:
proper thought must be given to the number of bundles required e.g. one bundle is adequate for witness statements, multiple needed for larger cases
pagination must be computer generated
must contain a short version of the case name and + the number/letter of the bundle, and end with the hearing date
if a core bundle is required under normal practice, then a PDF core bundle should be produced complying with the same requirements as a paper bundle.
if bundles is sent after the files has submitted, it should not be assumed that the judge will accept it
if an ebundle is ordered in addition to hardcopy, they should be identical
insertions, after compilation of the original bundles, should be using 'legal' numbering (e.g. B13.1, B13.2, B 13.3 to be inserted between B13 and B14)
the e-bundle should be delivered via a cloud-based link (e.g. iCloud, OneDrive, Dropbox or Google Drive) rather than in a series of emails
For more information, you can explore the Queen's Bench Guide and the Financial Remedies Court.
Conclusion
Hopefully, this guide has provided you with the information you need to generate your court bundle. Whilst exhaustive at the time of writing, there is always a possibility that new guidance will be released that overrides what is here. The best way to mitigate this risk is to consider digital solutions that provide the templates for you.
Digital solutions now exist to help you prepare your court bundle in a matter of minutes. The best of these combine automation with customisation; automating the manual tasks such as index creation and page numbering, together with customising the elements you need in order to comply with your court's practice direction.