This year saw a whole host of changes in litigation for practitioners. Civil Litigation Section committee members Rajinder Rai and John Cuss offer their personal recaps on key developments in 2019 and explain what to expect in 2020.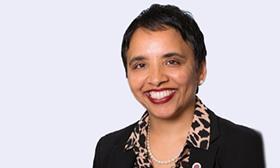 Fixed recoverable costs
Rajinder Rai: In February 2019, fixed recoverable costs in civil matters with a value of up to £100,000 were threatened. This would potentially have impacted smaller firms, threatening an increase in professional negligence claims.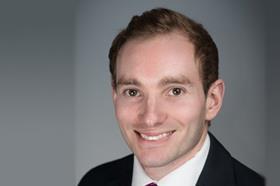 In March, the Law Society said litigation costs should be reasonably fixed for legal work done, given that the government was launching a consultation on fixed recoverable costs.
In September, we saw the government's plans to:
extend fixed recoverable costs to all civil matters in the fast track (of a value up to £25,000, and in cases that last less than a day)
expand the fast track to allow simple "intermediate" cases with a value between £25,000 to £100,000 in damages
introduce a new process for claims relating to noise-induced hearing loss.
Those relating to clinical negligence claims are to be considered separately. This is likely to have a knock-on effect of practitioners being choosy as to which cases to take on (or not), with the inevitable effect of amending the Civil Procedure Rules (CPR).
What to expect in 2020
John Cuss: Fixed recoverable costs in civil claims are always a major concern for practitioners. We await the government response to the consultation on the extension of fixed recoverable costs which was officially due by early September 2019.
Vulnerable witnesses and parties
RR: In October 2019, we saw the Law Society's response to the Civil Justice Council's (CJC) consultation regarding vulnerable witnesses, and parties in civil proceedings. There are seven recommendations, relating to amending the current procedure rules and practice directions:
for directions questionnaires to be amended to provide information on the vulnerability (or potential vulnerability) of a party
improved training for civil judges, particularly to take account of vulnerability
HMCTS to review and provide guidance on the use and funding of intermediaries in civil cases
HMCTS to prepare protocols which address protecting and assisting vulnerable parties / witnesses in both civil and family matters
all HMCTS staff handling civil cases to receive adequate training on assisting vulnerable court users
the Judicial College to consider the need for guidance on applications for and making of (or refusal to make) compensation orders involving sexual assault / abuse.
An update on this has not yet featured, but the report will eventually be found on the CJC's website.
Regulation
RR: In November 2019, we saw the Solicitors Regulation Authority (SRA) publish the new Transparency Rules which mean that firms and freelance solicitors must publish information regarding their price, service and regulation matters on certain specific legal services, together with supporting solicitors to comply with the new requirements.
Also, from 25 November, the SRA's Standard and Regulations 2019 have replaced the SRA Handbook. This is relevant to:
all law firms
individual solicitors
sole practitioners who are SRA authorised
registered European lawyers
registered foreign lawyers.
The main changes are:
two separate codes of conduct, one for firms and one for solicitors
a simple set of Accounts Rules focused on keeping client monies safe
solicitors can carry out "non-reserved" legal work within a business that is not regulated
solicitors can provide reserved legal services on a freelance basis
all regulated firms running a website must adopt the SRA digital badge.
Now in December, we need to adjust to the new rules on the anti-money laundering regulations that must be implemented into UK law by 10 January 2020. Firms are advised to prepare their risk assessment procedures from next year so they do not fall foul of the regulations.
Personal injury claims
RR: In July, the government informed us of the changes in personal injury claims to be made as part of the Civil Liability Act 2018. This relates to the amount of compensation received by claimants – particularly in road traffic accident claims.
The small claims limit is to increase to £5,000 (but not those involving cyclists, motorcyclists, pedestrians and horse riders), and for other claims, increasing to £2,000. In addition, claimants will be able to make direct claims with insurers via an online portal system.
What to expect in 2020
JC: The measures contained in the Civil Liability Act 2018 – introducing a tariff of damages for whiplash claims, as well as expanding the small claims limit for such claims – are expected to come in to force in April 2020.
Brexit
RR: On 11 April 2019, the UK's departure from the European Union (EU) was postponed to 31 October. It was anticipated that the UK would continue to enforce EU judgments in the same manner. We were warned that there was still a likelihood that the UK would leave without a deal, and members were told to prepare for a "no-deal Brexit", which mainly involved solicitors who handled civil cases involving countries in the EU.
In August, we saw the never-ending issue regarding the "B word" – Brexit – returning, with guidance published on the changes in civil and commercial, in the event the UK leaves the EU without an agreement regarding the future relationship of the two parties.
Court reforms
JC: For me, a key highlight in 2019 has been the gradual extension of the electronic working pilot scheme governed by Practice Direction 51O. Digital and electronic working measures have the potential to make litigation much more seamless and also improve court turnaround times as well as reducing the administrative burden and therefore costs on law firms and the courts alike.
I would however like to have seen more developed and clearer electronic working provisions for users of the county courts and for example for county court orders to all contain applicable e-filing email addresses.
RR: In June, we saw the positive impact of video hearings in various areas of the law, starting with the tax tribunal in 2018, and moving to applications to set aside default judgments. They also involved First Direction Appointments in family matters and, more recently, in domestic abuse cases – removing the need for vulnerable individuals to attend court and face a judge. This has led to hearings being dealt with more swiftly and is highly likely to expand out into other areas of the justice system in England and Wales, enabling the remote presence of the parties before a judge, saving court time and costs all round.
What to expect in 2020
JC: Next year, we are likely to see horizontal and vertical expansion of the current online court and electronic working pilots and a revisiting of the Courts and Tribunals (Online Procedure) Bill to create an Online Procedure Rules Committee for shaping the relevant procedural rules for online mechanisms.
We may also see possible reforms to the areas of disclosure, witness statements and expert evidence as perhaps suggested by Sir Geoffrey Vos at the autumn Civil Litigation Section conference.
Notable cases in 2019
RR: In May 2019, we saw the High Court make an order in favour of international firm, Taylor Wessing, refusing to disclose privileged information to a beneficiary of a Bahamian trust.
JC: From a personal injury perspective, the Supreme Court decision in Cameron v Liverpool Victoria Insurance Co Ltd [2019] UKSC 6 introduced much needed clarity as to the law on suing untraced third parties and the correct avenue for redress for claimants in these circumstances.
Lomax v Lomax [2019] EWCA Civ 1467 was a key decision from the Court of Appeal concerning early neutral evaluations (ENEs). CPR 3.1(2)(m) allows the court to take any step or make any order for the purpose of managing a case and furthering the overriding objective, including hearing an ENE with the aim of helping the parties settle the case. The Court of Appeal ruled that this does not include an implied requirement for consent from the parties.
We also had the case of Lloyd v Google LLC [2019] EWCA Civ 1599 in the Court of Appeal. Along with the case of Merricks v Mastercard [2019] EWCA Civ 674, it is believed Lloyd now moves to the Supreme Court with substantial implications for mass data breach claims and large class actions in general.
Perhaps my favourite case of the year was MR v Commissioner of Police for the Metropolis [2019] EWHC 1970 (QB) – here, it was held that an offer to settle a claim for no damages apart from an admission of liability was a valid Part 36 offer and that it was not unjust to apply the usual consequences!
What to expect in 2020
JC: Two key judgments are expected from the Supreme Court in early 2020 which will shape the law as to vicarious liability at the highest authority. These are:
WM Morrisons Supermarkets plc v various claimants
Barclays Bank plc v various claimants.
We also await Supreme Court rulings on the Lloyd and Merricks cases referred to above relating to mass data breaches and large class actions.
There is also potential for further alternative dispute resolution and online dispute resolution proposals / reform, following the CJC Working Group report in late 2018 and perhaps also following the Lomax Court of Appeal judgment.