No one is likely to forget 2020 in a hurry. Committee members John Cuss, Rajinder Rai and Peter Causton reflect on an eventful year, and what to expect in 2021.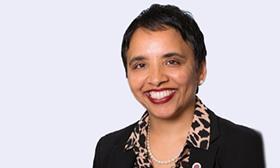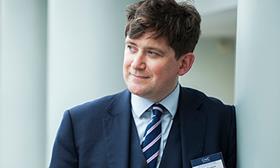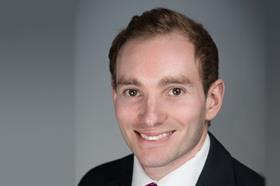 What has been the biggest change you (or your firm) have made had to make, in terms of remote working / adapting to the impact of the pandemic in 2020?
John: The coronavirus (COVID-19) pandemic and the first lockdown tested all law firms, business interruption (BI) and contingency planning protocols! Firms had to put systems in place for mass homeworking largely overnight – with urgent consideration as to regulatory compliance, business processes and client care.
Peter: We have really had to embrace online mediation and I think it will remain that way when the pandemic is over. Gone are the days of mediating in an office or hotel many miles away. People have realised that they don't need to even leave home. As a result of the delays and backlog in the courts, people are starting to see that there is another way to get a quicker solution to their problems.
The profession should be applauded for the sense of collaboration that has emerged

John Cuss
Rajinder: Undoubtedly, the last year has been a challenging time for all. It has led to many (if not all) practitioners having to work remotely at some point and having to get "tech savvy", holding and participating in virtual meetings and hearings).
In light of redundancies and business closures, the pandemic has also made practitioners think more about what they do, their ways of working and visions for the future.
What have been your personal highlights (or lowlights) of 2020?
John: The lowlight of 2020 has to be the pandemic, and the resultant loss of life and economic damage. If there is one positive to draw, it has been the catalyst for much-needed modernisation of the courts and legal industry.
The profession should also be applauded for the sense of collaboration that has emerged, ensuring that the industry does not come to a standstill and that new protocols are developed where needed.
Raj: A downside is that I have missed the thrill of advocacy. However, looking for a challenge, I decided to take the opportunity to train as a mediator – in both, civil and commercial, and also a workplace mediator. I believe this area will see growth in the future, with almost all clients being pressed to mediate – despite this being offered at no cost in the small claims court for claims up to £10,000. Similarly, I suspect we will see greater retention of virtual hearings.
Peter: My personal highlight has been mediating and resolving a long-running, corrosive inheritance dispute via Zoom involving nine family members.
What were the key developments for you in civil litigation in 2020?
John: For me, the key change has been to working behaviours as a result of the pandemic, with homeworking; paperless and digital working methods, such as the increased usage of the County Court Online Pilot; and video-conferencing and remote hearings.
The Civil Procedure Rules also received some much-needed modernisation in both April and October 2020, but there is a lot more to do to catch up with modern realities (for example on service by email and the e-filing of documents).
Peter: I'm on the Guideline Hourly Rates Costs Committee and I think the new rates suggested (if any) could have a big impact on solicitors' recovery rates.
Have there been any notable cases this year?
John: One of the most high-profile cases was the High Court's dismissal of Johnny Depp's libel claim against The Sun. Ruling in Depp II v News Group Newspapers Ltd [2020] EWHC 2911 (QB), Mr Justice Nicol noted that the burden of proof rests on the defendant. After considering the evidence, he found that the "great majority of alleged assaults" of Mr Depp's ex-partner, Amber Heard, had been proved to the civil standard. As a result, the defendants had shown that the meaning borne by the words in the disputed article was substantially true, and the claim was dismissed.
The Court of Appeal upheld the first unexplained wealth order (UWO) in the case of Hajiyeva v NCA [2020] EWCA Civ 108.
We also had two eagerly anticipated Supreme Court judgments on vicarious liability.
In VM Morrison Supermarkets plc v Various claimants [2020] UKSC 12 it was held that Morrisons was not liable for an employee's breach of data protection laws.
In Barclays Bank plc v Various claimants [2020] UKSC 13, the Supreme Court dismissed claims that Barclays was vicariously liable for alleged sexual assaults carried out by a doctor as part of the company's recruitment procedures.
How is 2021 shaping up in terms of important cases and incoming legislation?
John: Several important cases are currently sat with the Supreme Court for determination as to BI cover following the pandemic, with considerable implications for small businesses.
We also await the landmark privacy collective action reaching the Supreme Court in Lloyd v Google LLC.
What else should Civil Litigation Section members look out for in 2021?
Raj: I see a growth in litigation in the coming year, mainly in the areas of insolvency, liquidations, repossessions and contentious probate (the manner in which wills have been prepared during this period paving the way for challenges being made to them). My prediction on the first three areas, is that this will happen around spring 2021, when the stamp duty holiday ends and any further fall in the economy may well lead us into a double-dip recession.
This all sounds doom and gloom, I sincerely hope I'm proved wrong and we get back to life as it was pre-COVID-19!
John: The new Master of the Rolls, Sir Geoffrey Vos, is due to take over on 11 January 2021 with a vow to radically rethink civil justice.
HM Courts & Tribunals Services and the Ministry of Justice are working on an expanded online process for legally represented claims which hopefully will be rolled out by spring 2021.
I expect significant pressures on the civil justice system from the backlog / delayed claims from 2020, perhaps with focus on measures such as the Nightingale courts, extended operating hours and remote hearings. Also there will likely be a re-invigorated focus on alternative dispute resolution, as technological advances continue at pace.
There are also many reviews / proposals still in the reform pipeline, such as:
regulations for damages-based agreements
the disclosure process and witness statements
the proposed extension of fixed costs, and
guideline hourly rates.
Many are waiting with trepidation to see if the new portal for whiplash claims goes live in April and how successful the new process is.
Peter: The whiplash reforms are still intended to come in from April 2021. Also, the government seems intent on restricting judicial review and immigration or human rights challenges. Clearly, Brexit could have a big impact as well.
What has been your favourite tip for working from home?
John: Two key things to invest in my opinion: a comfy / supportive desk chair and a decent coffee machine!
It can be difficult to switch off working from home, so try and have some routine for your day and ensure you get out as often as you can for exercise. If I go for a run at 5pm, I am often more awake and energised to put my mind to some more work tasks where required!
Peter: My tip is to relax. There's no need to worry if you are in an online meeting and it gets interrupted. Everyone is used to distractions. It is a small price to pay for continuing to work from home.
Raj: Knowing when to stop work! I am still working on that, but have built myself a daily routine to ensure that I get physical stimulation, and start my day almost as early as I would have if I was commuting into the office.