China's accession to the WTO in December 2001 has accelerated market liberalisation, resulting in excellent opportunities for British business. With its rapidly growing economy and expanding legal services sector,China is a priority market for the Law Society and its members.
The Legal System: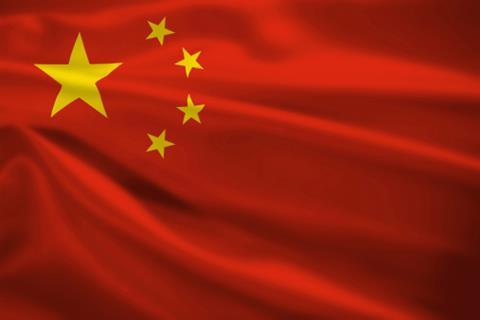 China's state legislature is the National People's Congress (NPC) However, this is a largely rubber-stamp body, with over 3000 members which only meets in full session for two weeks a year. Real power is retained by the Politburo, a small committee of around 10 members and which includes the top leadership of the Communist Party of China. The Chinese court system is based on civil law. People's Courts are the judicial organs of the state. There are four levels of courts: the Supreme People's Court (SPC); High People's Court: provincial level; Intermediate People's Court: prefecture level and the Basic People's Court: the county level.
Since 1979 and following the death of Chairman Mao, China has embarked on a widespread programme of social, economic and legal reform. Legal reform has accelerated following China's accession to the WTO in 2001.
The Legal Profession:
By global standards the modern Chinese legal profession came into being relatively recently. Despite its late start there are now at least 200,000 lawyers, who work in around 17,000 domestic law firms. State-owned law firms were dissolved in 2002, and since then the Ministry of Justice has encouraged firms to adopt a more modern style of practice management.
The major legal centres are Beijing and Shanghai, although Guangzhou is becoming an increasing popular legal hub
Regulation of legal profession:
China's lawyers are represented and regulated by the All China Lawyers Association (ACLA) which was founded in 1986.
Regulatory compliance:
Foreign law firms have been permitted to maintain representative offices in the People's Republic of China (PRC) since 1992, and recent figures from the Ministry of Justice indicate that 239 foreign firms have chosen to do so. Foreign law firms can establish multiple representative offices in the PRC and a number of firms now have more than one representative office although there are certain restrictions attached to this as outlined below.
China's foreign law firm regulations, set out by its State Council, outline the services that foreign law firms can legitimately provide in China. Foreign law firms are permitted to advise clients on the law of the firm's jurisdiction and on international conventions and practices. Second, they can advise clients on the implications of the Chinese legal environment. Third, they are permitted to form long-term co-operation agreements with Chinese law firms.
Foreign law firms must engage Chinese firms to advise on PRC law and cannot employ PRC lawyers, unless they give up their PRC practising certificate. Foreign firms cannot form joint ventures with local PRC law firms. Those foreign lawyers working in China must register annually; and approval of licenses can be a lengthy and bureaucratic process.
In terms of opening up additional representative offices, a foreign firm can only do so when its "most recently established representative office has been engaged in practice for three consecutive years."
Requalification:
UK Lawyers are not able to qualify as Chinese lawyers. PRC nationals (or Hong Kong permanent residents who do not hold a foreign passport) are the only people able to obtain PRC practising certificates.
WTO Position:
In December 2001, China acceded to the WTO and made a number of commitments on the further liberalisation of legal services. China's entry into the WTO heralded a freeing up of financial and commercial markets; more extensive than initially predicted. China's WTO accession commitments in the legal services sector represent substantial progress towards the full liberalisation of the Chinese legal services market.
Outlook:
China is a priority market for our members. Our work in China involves supporting the removal of barriers for foreign firms to practice, and the development of quality legal training for Chinese lawyers. We also promote opportunities for Chinese and English law firms to network and work together.