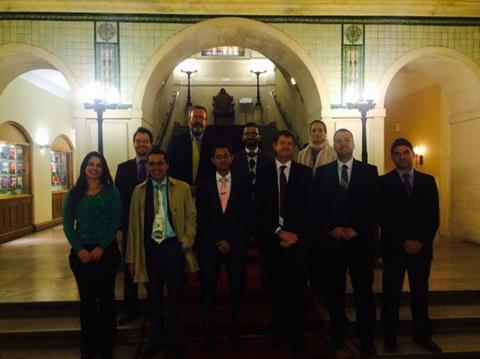 The first wave of Brazilian lawyers recently took part in the inaugural Brazilian British Exchange Programme. This joint initiative was set up by the Bar Council, the Law Society, BPP Law School, the Ordem dos Advogados do Brasil (OAB) and Lex Anglo-Brasil.
The programme - which included a bespoke academic programme at BPP Law School and placements in solicitors' firms and barristers' chambers - enabled these young lawyers to gain vital experience of the legal system in England & Wales.
Luiz Henrique Coppoli Barros, a Brazilian lawyer who participated in the scheme, kindly provided the Law Society with a first hand account of his experience on the scheme. Click on the attachment below to read more.
A group of solicitors and barristers from England and Wales will head to Brazil in April/May 2015 for the return leg. The programme is aimed at solicitors and barristers with a commercial practice and between 2 to 10 years post-qualification experience.
Recruitment of solicitors and barristers for the Brazil leg will start in early 2015.