Hear from Charlotte Parkinson and James Kitching about their time on the JLD executive committee and how they have benefited professionally and personally from the experience.
Three years on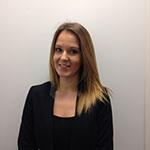 My first ever experience of the JLD was attending an LPC student forum in October 2012. I was a third year LLB student and decided I needed to pull my finger out if I was going to get a training contract. I found details of the free event and booked a train ticket to London before I could change my mind. I was absolutely terrified going into the Law Society alone but by the end of the day I knew so much more than any careers adviser had ever told me. Hekim Hannan was the JLD chair that year and anyone who knows Hekim will know he's fantastic at staying in touch and giving people his time.
In 2014, I'd graduated and was working as a paralegal in Leeds, again struggling to secure a training contract. It was Hekim who suggested I stand for a position on the JLD committee at the next committee elections. I had no idea what it involved but thought, 'why not – talking about issues facing junior lawyers can only be a good thing!' I chose the student representative seat, having recently completed my LPC, and as a one year seat it's a great introduction to the role of the committee.
My first impression before even arriving in Birmingham in November 2014 for the executive handover meeting was, 'wow this is a lot of paperwork!' Yvonne, who you will learn is an absolute hero to the committee, had sent over the pre-meeting reading and the majority of it made no sense to me. Arriving at the hotel I had that overwhelming fear again of walking into the unknown but, as before, everyone was so welcoming and I instantly felt at ease. By the end of the weekend I was excited and had a sense that I was part of something important.
At the end of my one year seat I'd just scratched the surface and wasn't ready to leave, so I stood in the elections again for a two year 'free' seat. This time I felt more confident in my application: I knew the issues, what I wanted to achieve and had also met a significant number of the people that could vote for me in the elections. At the same time I also stood for my local JLD committee to understand more about my city and the issues faced by junior lawyers there.
Three years will shortly be coming to an end and I've had the most amazing time. I've been to Copenhagen, Bristol, Worcestershire, Manchester and London and made so many valuable contacts across the country and Europe. I've organised three LPC students forums (aimed at those seeking training positions) and helped the most junior in our profession achieve and progress. I've been heavily involved in raising awareness on the equivalent means route to qualification , graduate loans for the LPC and, in discussions with the SRA, on the development of the new Solicitors Qualifying Exam (SQE). I first wrote about the opportunity of graduate loans in the Solicitors Journal in January 2015 and, following a response to the Dept for Business, Innovation & Skills consultation proposals , it was so satisfying to be able to write a follow up one year later on the developments and the universities offering eligible courses for this funding .
Finally I found something I am passionate about. Yes, this position looked great on my CV but it's so much more than that. I've learnt about our profession and giving a voice to junior lawyers and it's this passion that comes across when I speak to people so much more than any bullet point on my CV. There have been Mondays (and Tuesdays and Wednesdays…) where I've been so tired after a weekend of meetings at the Law Society but I wouldn't change it. The committee are all incredible people and I've had the opportunity to work with three inspiring chairs.
If you're considering applying, speak to your employer first. The meetings are outside of work hours but there can be a lot of email traffic and projects you may be leading or assisting with. Have a goal in mind that you want to achieve, whether that be an issue you don't think the JLD is addressing or a policy that you want to take further. Ultimately, be proactive and committed to representing over 70,000 junior lawyers. To plagiarise the words of past JLD chair, Leanne Maund: 'get involved, form a view, and express it. You can make a difference'.
Charlotte Parkinson, JLD executive committee 2014-15 and 2015-17.
Short but sweet
My introduction to JLD was very much a whirlwind.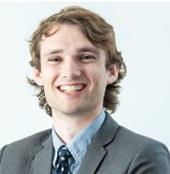 I had just joined my local JLD committee (South Hampshire JLD) as their representative for the local law society and at JLD national committee meetings, and, after just one JLD national committee meeting (NC), found myself running for the executive committee (EC).
I had loved the debate and the interest that was shown at NC and knew immediately that I wanted to get involved more. The people involved are not people looking to improve their CVs but those who care about our profession and the place of junior lawyers in it.
I was lucky enough to be elected onto the EC straight away, filling the place of somebody who was stepping down and, ever since, I have had nothing but amazing experiences.
It takes up a lot of spare time. Whether it's organising forums, running one of the social media accounts, writing articles, preparing for the next meeting in London, adding comments to consultation responses, attending events and dinners, helping with the shortlist for a national award, or speaking to someone or other about something or other, there is always something that needs doing.
It is, then, not something for the faint-hearted, but it is something that you will get enormous amounts out of. You will meet a huge number of people (and struggle to remember their names), you will get into debates about things you care about (or may have only just learnt about), and you will have to step outside of your comfort zone. But you will have a great team of people around you, supporting you along the way, that will care just as much as you and who will impress you with their own abilities and background.
I have been on the EC for less than a year but, already, I couldn't recommend being on the EC highly enough. The more people that put their name forward and the more that get involved, the more legitimacy the JLD will have and the more it will be able to achieve. Over the last year I have seen us make a real stand on the solicitors qualification exam , raise an incredible amount of attention to the stresses of being a junior solicitor , and continue to raise awareness of the issues that affect us most.
There is still so much more that can be done and so much that we can achieve. Put your name forward and be a part of it!
James Kitching, JLD executive committee 2016-17.
Following publication of this article in September 2017, James subsequently stoof for a two year position on the JLD executive committee and was duly elected in November 2017.
Nominations are now open for the JLD executive committee 2018-19. Find out more about the committee vacancies and the nomination process.