Anu Kaura, head of legal & group in-house lawyer at Malhotra Group plc, speaks about how she's managing communications and ever-changing regulatory updates and guidance in her organisation, during this crisis.
I do not think it would be an understatement to say that these past seven weeks have been the most challenging period of my professional career to date. In February 2020, Covid-19 seemed a far-off enemy: a source of worry about people's health, but not ultimately something that would impact me to a great extent, both personally and professionally.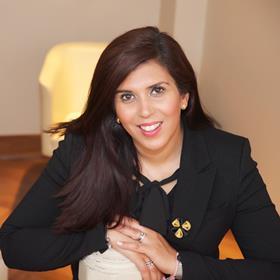 But then reports started coming through about the spread of Covid-19 escalating at an exponential speed across the world. Rumours of how it could impact businesses were rife in early March, yet no clear government guidance had been issued. Then it happened: schools were shut, travel restrictions were implemented, and the leisure industry ground to a halt. Employees that could work from home were told to do so with immediate effect, in line with government mandates. I too was required to work from home, which brought with it its own challenges, given I had been used to working alongside our company directors and senior head office staff. There was so much happening at breakneck speed, it felt impossible to keep up.
But through all the noise, I kept in mind one clear goal: to ensure that a consistent message was being disseminated to the business, from directors to employees, and that it was delivered in a manner that would alleviate people's fears, not heighten them.
The speed at which circumstances have evolved has meant that flexibility is key
One of the first steps I took was to create an online employee platform to deliver key messages to the widest employee audience possible. This was in the form of a staff update page on the company's website, with key information, FAQs and contact details of senior staff that were working alongside me in various departments. This way, we could deliver a consistent message, through one common medium.
I reached out for help from ex-colleagues and contacts to ensure that my interpretation of the ever-changing legal implications of the pandemic were on the correct course. There would be serious implications for the business if not. My previous specialism was employment law, and the key questions being asked were to do with furlough. I also reached out to other in-house lawyers and commercial lawyers I had met through my Law Society connections that were dealing with similar issues in terms of contracts and commercial property matters.
I felt it was important to seek assistance when I needed it, rather than giving in to the pressure of trying to be the fountain of all knowledge (something I think as in-house lawyers we can all relate to!).
There was (and still is) such a plethora of information and false news out there that I made a conscious decision to utilise narrow sources of credible data, so I was not overwhelmed. Ensuring that I provided clear, timely and concise information to those employees that were furloughed was also a priority, so that they did not feel that they had been forgotten or abandoned. Again, communication was key, as those employees would be feeling particularly vulnerable and disconnected from the business at this moment.
My goal was to ensure that a consistent message was being disseminated to the business, in a manner that would alleviate people's fears
The next step was to establish a coherent business continuity plan that would facilitate the needs of the business, given we operate in three very distinct business sectors. Assembling this information was painstaking, and needed to be collated and updated systematically.
New policies and procedures had to be created at haste, contracts reviewed and executed at pace, and my collaborative skills were tested to the maximum.
The speed at which circumstances have evolved has meant that flexibility is key. Changing the way in which we work and communicate, balancing these changes within the constraints of social distancing, whilst still engaging with staff and keeping up morale, has been a colossal mountain to climb. At times, this has seemed impossible.
However, by surrounding myself with a core team of dedicated colleagues, effectively managing stakeholder expectations, and ascertaining the crucial needs of the business, I have managed to create a communication stream that addresses the fundamental concerns that have manifested during this pandemic. Creating both short-term and long-term strategies has been the foundation on which I can continue to manoeuvre successfully through this storm.
There are currently three members of my department; me as head of legal, a trainee solicitor and a paralegal. When I started at Malhotra Group PLC nearly three years ago, I replaced one sole lawyer so we have expanded three-fold since then. Malhotra Group PLC operates 13 care homes, 13 leisure sites and has a large commercial property portfolio.