General counsel contemplating a career move will benefit from a careful survey of their options. Diana Bentley reviews some of the issues involved.  
Non-executive director (NED)
A common goal for some seasoned lawyers is to become a non-executive director (NED). Some GCs, including Maria Varsellona of Nokia and Rosemary Martin of Vodafone, have succeeded in gaining NED appointments while still serving in their legal role. Combining the two, though rewarding, can be a challenge, remarks Steve Williams, who first served as a NED while still GC and group secretary of Unilever.
Now retired from Unilever, Williams has also served on the boards of Aviva, Whitbred and Eversheds, and is now a NED of Croda and Moorfields Eye Hospital and a senior adviser with global consultancy firm Spencer Stuart. Those aspiring to be NEDs must clearly consider what is involved first, he says.
'People say lawyers are narrow, but that narrow focus is what can make a successful lawyer. NEDs need to take a wider lens to things. They require vision and an outgoing personality, and are there to support the executives and help achieve change. If you're a lawyer who just wants to provide advice, the NED role won't be for you. You're not there to second-guess the company GC. The GC who becomes a NED must bring their business experience to the table.' They also need to be a good fit with any company in question. 'If you don't believe in what it does or have confidence in it, you won't perform effectively.'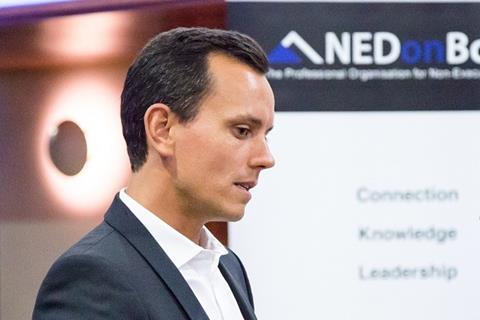 Others stress the supportive nature of the role. 'The NED is the critical friend of the company. They're not involved in its daily operations, but must be able to challenge the executive team to ensure it's working in the organisation's interests,' advises Jean-Philippe Perraud, general director of NEDonBoard, the professional body for NEDs and board members.
Only about three per cent of the NED community are lawyers, and Perraud thinks he knows why. 'Those appointing NEDs can perceive lawyers as not having a broad appreciation of all the aspects of the role, from financial matters to risk and strategic direction, and may view them as lacking the broader perspective necessary for the job.' However, this may not necessarily be true, Perraud points out, as GCs are heavily involved in the business and its strategic objectives. And with the greater focus now on good governance, and many moral and social debates raging in society, lawyers may well become more sought after.
Other roles
GCs may also contemplate other executive roles, but the skills needed here, too, must be borne in mind.
Stretch Kontelj, group legal director of Specsavers, has also been a NED and was general manager of Sportsco before taking up his current position. He, too, emphasises that good CEOs and other top-level executives must be business generalists. 'They are visionaries who set the strategic direction of the organisation and must be good communicators who can lead by example and motivate their teams.' Lawyers aspiring to these roles need the confidence and experience to be able to do so too, and particularly the ability to lead a cross-functional workforce.
Other specialist roles can be rewarding and may lead to board positions. Switching to a company secretary role is often achievable, says Robin Johnson, executive coach and CEO of Ovation XL. 'This is a role that demands exceptional attention to detail, keen written and verbal communication skills and a fair measure of diplomacy.'
Frequently, the roles of GC and company secretary are combined. Some may prefer the secretarial role alone, although in large organisations, it is a demanding one.
As the company secretarial role involves board access, it may also help provide contacts for those wanting an NED role, says Johnson and others.
While it can be challenging for lawyers to move themselves into a position with a wider remit, some sectors are more complementary to their skills than others. 'Lawyers tend to be seen as being too narrow in outlook and focus for other executive roles, but this can be a generalisation,' says Jennifer O'Connell, who leads the European legal, regulatory and compliance practice at Russell Reynolds Associates. In fact, she says, many GCs could add great value in a broader context, particularly in the highly regulated environment which now prevails. 'The M&A / corporate finance arena can often present good opportunities, particularly for those who are financially literate.'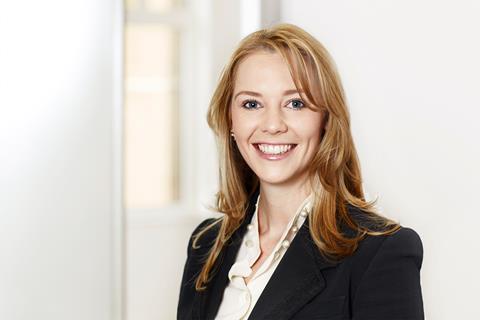 Some compelling examples of this exist. David Isenegger, formerly GC at Centrica, now serves as its global head of staff and head of mergers and acquisitions. Jos Sclater, previously GC at GKN, became head of strategy before becoming group finance director and taking a seat on the board in late 2017.
GCs could also consider academia. Specsavers' Stretch Kontelj has served as a clinical professor at Deakin University School of Medicine in Australia, lecturing on law and ethics.
Skilling up
How can GCs best prepare themselves for a new role? Stephen Williams, managing director of executive recruitment and development firm Allander Noble, notes that lawyers often concentrate on refining their experience, rather than developing a broader skills set. 'The role of in-house counsel has changed dramatically, and they're now expected to be very business-aware. Even so, they often need to work on themselves if they want a different role, to gain new skills and broaden their perspective. But since they're relatively well-paid, they should be able to invest in themselves.'
Jean-Philippe Perraud agrees that GCs must consider how they'll be able to make the transition away from the GC role and differentiate themselves. NEDonBoard runs courses for NEDs and those aspiring to become one. 'Only about nine per cent of attendees of our Finance on Board course have a legal background, but lawyers may need to work on areas like this,' he advises. Having diverse contacts is useful, and institutions like professional bodies or chambers of commerce can be good places to meet company chairs and directors. For NED roles especially, a personal recommendation from a main board director is valuable.
Most of all, a track record of broad experience is a boon. Many lawyers become unpaid trustees of independent schools or charities. 'The not-for-profit sector is constantly looking for opportunities to introduce governance and professionalism to their boards,' says Stretch Kontelj. 'From this background, you can look to advance to NED or other roles.' Kontelj – who has served as mayor of Geelong in Australia – also advocates other community work.
'Volunteer for extra legal projects and initiatives, and be prepared to take yourself out of your comfort zone,' he suggests. While MBAs are said to come in and out of fashion, Kontelj, who is also a chartered accountant and has numerous degrees including a doctorate, encourages GCs to seek qualifications in business administration, marketing and accounting. Most universities offer distance learning courses. which are an excellent way to gain the requisite education without interrupting your career, he points out.
Those wanting to move from the GC role must work on getting noticed too, Kontelj insists. 'You need to show you can add value to the business and consistently perform, such that you're seen as ready for bigger challenges. If you simply work hard at being the best in-house counsel, it's unlikely that you'll be identified as ready for an opportunity outside of scope. You need to show that you have what it takes to be a business leader.'
Presentation
In searching for new positions, GCs will be putting themselves before people of experience. Presentation is key, says Robin Johnson. 'A highly polished CV is crucial. Have it reviewed by a coach or someone else in the know. Eliminate surplus wording and "givens", and outdated, irrelevant qualifications. A short, powerful, opening description and a clear, logical format that promotes your strengths will help you break through to the short-listing stage.'
Lawyers should also work on their interview techniques, as they can be quite low key about how they present themselves, warns Jennifer O'Connell. 'You often have to tease out of them what they can bring to a role. Coaching could help with this,' she says.
But above all, GCs should remember what their goal is. If you want to go into another executive role, consider the risks and the competition, Steve Williams urges. 'Then, go with your passion.'