Managing a team of in-house lawyers presents all kinds of nuanced challenges. Amanda Gill, director at Deutsche Bank, provides five tips that any manager, from the novice to the seasoned veteran, should follow.
Successful management of an in-house legal team will depend on any number of factors, including the team's area of practice, size, level of seniority and diversity, budget and the amount of its interaction with external counsel.
Mastering the art of management in any job takes time and experience, but there are some basic considerations in the context of managing an in-house legal team that can be applied by anyone, regardless of their level of experience.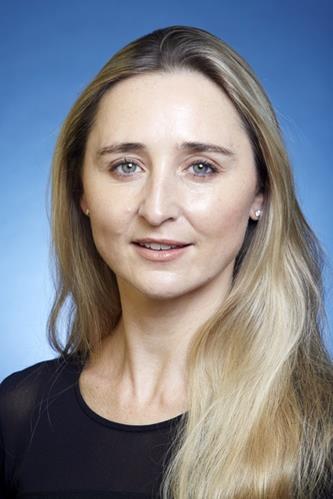 1. The art of networking
Building a diverse network is nothing new, but encouraging lawyers to build their contacts both externally and internally is extremely important if you want a high quality in-house legal team.
Effective networking develops valuable relationships that can lead to efficiency and increased knowledge. Enabling your team members to dedicate some time to this will benefit the entire team.
2. Encourage team members to understand the wider context
This sounds so simple, but it can be overlooked. It is easy to allow team members to get on with their work without encouraging them to learn more about the place they work in. However, if there isn't enough context given to the work they do, the job will not only be thankless, but team members will be less motivated and mistakes will happen.
There are many ways to add context. A fairly simple solution is to talk about big picture issues in team meetings, or ask members of other departments to present on / talk about what they do. An alternative could be to give your team the opportunity to shadow people in other departments.
3. Develop, develop, develop
Failure to ensure your team's development would be a terrible mistake. While the Law Society makes this a requirement under the practising certificate, you should not rely on this alone. Good lawyers should be inherently curious and eager to learn, so promote this as much as possible. Development should, if possible, involve doing a variety of legal work, keeping abreast of legal and regulatory developments where appropriate, and cover more general skills such as presentation and project management.
Depending on the size of your team and internal resource, a rigorous and well-structured learning and development programme is recommended. While in-house teams can hopefully tap into lecture series offered by law firms, it may be necessary to arrange more targeted training on a specific area. Brainstorming and Q&A sessions (either with external or internal experts), as well as hosting micro-debates, are great ways for in-house teams to gain a deeper understanding of a particular topic.
Another important part of any development programme is a thorough assessment of lessons learned from exercises that do not go according to plan.
4. Sharing is caring
Teams that share knowledge are more successful and cohesive. Encouraging collaboration by ensuring team members share their experiences, and fostering a culture of questioning and discussing issues, will reflect well on everyone. Sharubf knowledge esures that there is no 'key-man risk' in your team and that valuable information is being utilised to its full potential. Going further and sharing knowledge outside the team can be even more advantageous. By properly educating the wider organisation, issues are understood and escalated before they become a problem.
5. Embrace change
Technology is driving the biggest changes within the profession and will shape and enhance the way in-house lawyers work in the future. For example, due diligence exercises are likely to be performed by artificial intelligence tools, and semi-autonomous contract drafting is likely to become the norm. As a manager, it is important to be forward-thinking, keep abreast of developments and ensure everyone in your team is prepared to adapt to new and different working models.
There are, of course, many other important managerial tactics that can be employed in the management of an effective and efficient in-house team, but it is essential that there is some focus on the five areas I've highlighted. As a manager, it can be extremely rewarding to see your team members flourish when you have provided some guidance on these topics.
Amanda Gill is a director at Deutsche Bank and In-house Division committee member.
Find out more about upcoming In-house Division events, including our flagship annual conference.