Professor Sara Chandler QC discusses the benefits of pro bono work, the regulatory considerations, and offers some tips and a motivational case study to get you started.
Solicitors often find that they are motivated by a strong desire to help people facing crises, bringing justice to unfair situations. Working in-house can bring satisfaction to solicitors. How does it compare with the kind of interventions practised by solicitors on the frontline of the voluntary sector?
Helping someone who has lost their job, their home, their family, and whose health may have been affected, may seem daunting. However, a solicitor with the will to help can really make a difference in people's lives and ease the direst of situations. Frontline agencies, especially Citizens Advice (www.citizensadvice.org.uk) and law centres (www.lawcentres.org.uk) open their doors to all who need help. Charities helping people with mental health problems such as MIND (www.mind.org.uk) need volunteers with the skills of solicitors. If you would like to help victims of crimes who have practical problems with legal solutions, try Victim Support (www.victimsupport.org.uk). The National Pro Bono Centre (NPBC) (www.nationalprobonocentre.org.uk) is a good source of support, training and contacts if you're thinking of volunteering pro bono in an organisation.
Why pro bono?
In the development of our careers, pro bono work offers an interesting and valuable way to explore new areas of law and expand your horizons while helping people who cannot afford to pay for legal advice and assistance.
Pro bono work can be very varied, depending on the setting. Therese Prince, an in-house legal adviser at the Law Society, is a trustee for the charity Dress For Success Greater London and has also worked pro bono for her church. 'The work I've done over the years hasn't only benefitted others – it has helped me grow as a lawyer, hone my client interviewing skills, and as a trustee for Dress For Success, build my commercial acumen.'
There are many community organisations which need assistance and Therese, as an active member of her church, has come across new areas of law. Meeting other members of the community may involve crossing paths with solicitors working in private practice and could open up new opportunities. 'Providing guidance and reviewing documents for my church has introduced me to new areas of law. I have observed and assisted other lawyers and believe I am a better lawyer for it,' Therese comments.
Case study: Therese Prince
Therese Prince is an in-house legal adviser at the Law Society. She has worked pro bono for her church and Dress For Success Greater London, a charity providing professional attire and training to enable women's careers.
My relationship with pro bono started years ago, long before I embarked on a law degree or qualified as an attorney. I recall as a teenager having to deal with an issue that was far beyond anything I could handle: what I needed was a lawyer! My mom was unable to afford to pay for the advice we needed. I was referred to an organisation specialised in assisting young people.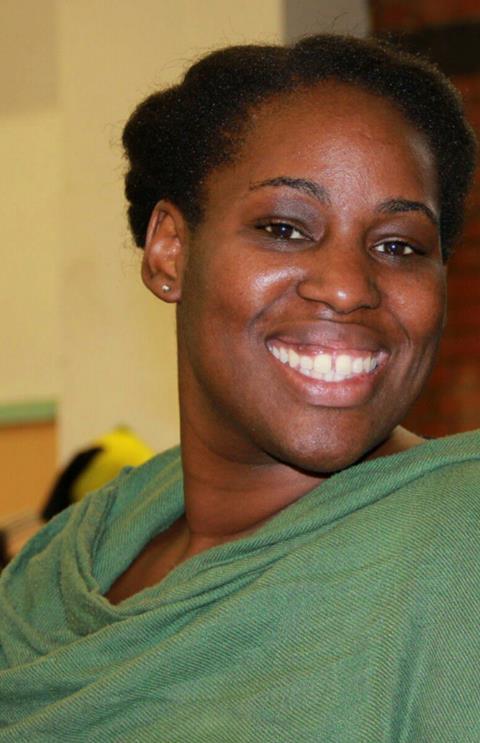 I remember being nervous and concerned as I entered this non-descript building, not knowing what or whom I would encounter. I was ushered into a room and greeted by a lawyer dressed in jeans and a t-shirt. He had, on that day, like every other Wednesday afternoon, given up his time to provide free legal advice to those in need who were unable to afford it – he was there to advise me.
Providing guidance and reviewing documents for my church has also introduced me to new areas of law. As a student 'runner' in the county court supporting housing duty solicitors, I learned about court process and the intricacies of dealing with vulnerable clients – a skill that cannot be taught in class. I have researched, advised, drafted, attended court, completed forms, explained, reviewed … and even made the tea. I have observed and assisted other lawyers and believe I am a better lawyer for it.
As both a beneficiary and benefactor of pro bono, I strongly encourage you to get involved. Don't be afraid of not having enough time or the right experience – there will always be someone to help you. Don't worry about there not being enough opportunities, either – sadly, in this time of austerity, reduced legal aid and increased court fees, you'll find there are more than enough opportunities out there. Local universities, law schools and law centres are a good place to start if you are looking to share some of your time. Choose an area of law you are passionate about, but perhaps unable to become involved in as part of your day job.
What does the regulator say?
There are regulatory requirements that apply to in-house solicitors wishing to offer pro bono services to the public, in accordance with the Solicitors' Regulation Authority (SRA) Handbook. The Practice Framework Rules require in-house lawyers to have professional indemnity insurance (PII) to cover any civil claim arising from pro bono work, unless they are carrying out the activities in a personal capacity.
In-house solicitors can carry out pro bono activities in any legal areas and without insurance, if the work is being done in a personal capacity. In this situation, liability still remains with the individual solicitor.
Practitioners carrying out pro bono work as part of their employer's business (widely interpreted by the SRA to encompass almost any pro bono that is endorsed by a company) must have insurance, and must not participate in any reserved legal activities (for example, tribunal support or casework). They are able to carry out pro bono work in all other legal areas, but must have appropriate insurance.
Broadly speaking, in-house solicitors can do pro bono if:
there is PII in place
no fees are charged (or a conditional fee agreement is in place where costs received are paid to a charity)
the work does not involve reserved legal activities.
Although in-house lawyers are free to provide pro bono advice in all other legal areas, this restriction poses problems for ithose who want to do particular areas of pro bono work, particularly tribunal support work and casework at pro bono clinics, law centres or for Citizens Advice. The main area of concern for pro bono activity is advocacy and the conduct of litigation. However, an in-house lawyer can still provide advice on many areas of the law, from housing and debt, to employment and social security, without having to get involved with casework or representation.
Some employers actively encourage their staff to get involved in pro bono schemes, although the SRA has a wide interpretation of what constitutes 'part of your employer's business'. This has included, for example, the employer requiring the in-house lawyer to undertake pro bono legal work, or, where the employer is providing management, supervision or training in relation to pro bono work, publicising any pro bono activity or paying a premium for an indemnity insurance policy to cover it. As such, any pro bono work carried out as part of a corporate responsibility programme falls within the phrase and is subject to the SRA's requirements. This is far more restrictive for in-house lawyers than it is for those in private practice.

Professor Sara Chandler is Law Society Council member for voluntary sector solicitors, and chair of the Colombia Caravana UK Lawyers Group.