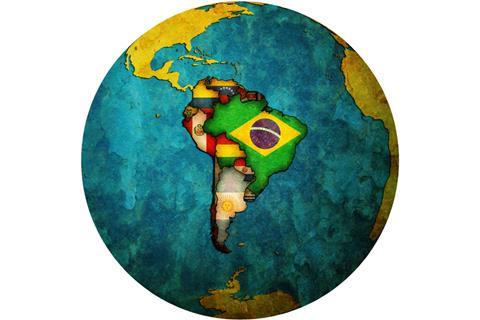 We're recruiting Latin American law firms to participate in a legal market visit to London, from 5-6 October 2016.
The visit will be a unique opportunity for Latin America lawyers to meet their counterparts in England and Wales and build connections and relationships through a bespoke programme of events.
Delegates will gain insight into the English legal sector, how to do business in England and Wales, and the current opportunities for Latin American firms.
The programme
The programme, which focuses on information-sharing, relationship-building and creating business opportunities between Latin American and UK law firms, will include the following activities:
Day one - Wednesday 5 October:
Panel session focusing on new opportunities in Argentina under the Macri government
A seminar on Brazil, timed to coincide with the culmination of the impeachment investigation for Dilma Rousseff
Update on opportunities within the Pacific Alliance with speakers from Colombia, Chile, Peru and Mexico.
A networking lunch at a London law firm on a topic of mutual interest
Further networking throughout the day
Day two - Thursday 6 October:
Participation at International Marketplace 2016 - The Law Society's annual international flagship conference will bring together legal professionals from around the world. This year, we will map economic activity, and are inviting companies to share what they expect from law firms in the years ahead. We will also look at developing practice areas from a legal service and client perspective. On top of that, we are going to explore whether technology is friend or foe.
PROGRAMME FOR INTERNATIONAL MARKETPLACE (day two)
9.00 - 9.30: Meet & Greet
9.30 -9.45: Opening remarks by the President of the Law Society of England & Wales
9.45 -10.30: Keynote address 'The International Marketplace - A view on economic development and business around the world'
10.30 - 10.45: Coffee Break
10.45 - 12.45: Panel: The Law Firm and the Market: how will clients and firms be working together in the years ahead
12.45 - 13.45: Lunch
13.45 - 15.15: Break-out sessions:
Environment and Law
Multinational Companies - International Markets and Global Responsibilities
15.15 - 15.30: Coffee Break
15.30 - 17.00: Panel: Robots vs Lawyers - on which side is Technology?
17.00 - 17.05: Closing Remarks by Head of International of the Law Society of England & Wales
17.05 - 19.00: Networking Reception
Costs
The programme is specially tailored for Latin American law firms, with ample experience in international legal work.
*The cost of joining this mission is £250 + VAT per person. This also includes entry to the International Marketplace conference on6 October which is day two of the programme.
**Priority to speak at International Marketplace is given to International Division members.
To apply
Latin America law firms interested in applying to join the delegation must complete the application form and return to Ben Stevenson by Friday 19 August 2016.
For English and Welsh law firms interested in meeting Latin American firms, hosting, speaking and sponsorship opportunities are available. Please register your interest by emailing ben.stevenson@lawsociety.org.uk.