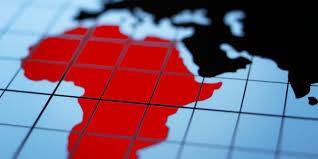 Attend the African Bar Association's Rebirth Conference and gain access to Africa's best networking and business development event for lawyers with over 6,000 lawyers and legal professionals attending from around the African Continent. and beyond.
The conference will be held from 15th-18th May in Banjul, Gambia and the event will offer:
Up-to-date knowledge of the key developments in various areas of the law with 16 working sessions.
The opportunity to generate new business with leading firms within the African Continent.
Up to 20 hours of continuing legal education and continuing professional development.
A variety of social functions providing ample opportunity to network and see the city's famous sights and beaches, whilst experiencing the best of Africa's culture and entertainment.
Who should attend
Lawyers in private practice, lawyers in Government, in-house counsel, international business professionals, members of the judiciary and legal academics within Africa and from across the world.
Register by following the this link: http://www.afribar.org/2016/01/18/afba-rebirth-conference-bangul-2016-all-you-need-to-know/#
About the AFBA
Established in 1971 as a non-governmental organisation for the purpose of uniting individual lawyers and national legal associations in Africa, the African Bar Association (AFBA) was created by a group of progressively-minded lawyers as a federation of national legal associations, corporate and unincorporated legal entities and individual lawyers.
The Association seeks amongst other objectives to foster exchange of opinions and experiences among members, formulation of policies that would better reposition the continent's socio-economic and political development and advancement with the law as the bedrock for these developments, and lastly breaking new legal frontiers. The Association brings together the five African sub-regional Lawyers, their respective National Associations spread over the AFBA continent.
The African Bar Association's headquarters is situated in Abuja with a temporary functional office in Lagos, Nigeria.