Welcome to the Junior Lawyers Division (JLD) of the Law Society of England and Wales, and to the legal profession. This is an exciting moment for you – you've just embarked on the vocational stage of your training.
As you spend the next year (or two) learning the skills required to practise as a solicitor (and indeed beyond this, up to being five years' qualified), your interests will be represented by the JLD.
The JLD is a division of the Law Society for junior lawyers across England and Wales.
LPC graduates looking for training positions, trainee solicitors and solicitors up to five years qualified as well as LPC students like you, are all automatic members.
From 1 September this year, we also welcomed solicitor apprentices to our membership.
The division, which has an independent voice from that of the Law Society, represents and campaigns on issues that may affect you such as:
work experience
the Solicitors Qualifying Examination (SQE)
minimum trainee salary
trainee retention notice periods
resilience and wellbeing
The JLD also gives members an opportunity to network and connect with other junior lawyers, discuss issues that concern them and benefit from training and advice provided at conferences, meetings and events.
With approximately 70,000 members, it's one of the largest communities within the Law Society.
Membership of the JLD is free and automatic for those within its membership group.
Find out more about the JLD executive committee
Sign up for our e-newsletters and updates
Subscribe to Junior Lawyer Update, our email newsletter, to receive regular updates on JLD news, events and opportunities.
Providing support – visit our website
We also offer advice and support.
Alongside the wider Law Society resources, you now have access to JLD-focused benefits, careers events, and exclusive discounts on selected goods and services.
Visit our website for further details, resources and community information
How to get involved
There are many ways you can get involved with the JLD, ranging from joining a local JLD group to writing for our website.
JLD committee vacancies
We currently have four vacancies to represent the interests of LPC students on the JLD committee: one within the executive committee and three within the national committee.
If you're interested in running for one of these offices, find out more and how to apply.
Nominations close at midday on 16 October 2019.
JLD forum: Helping you to secure a training position
The JLD organises two forums a year for LPC students and LPC graduates looking for training positions
The forums are free to attend and include presentations on various topics intended to assist your search for a training position.
You'll have the opportunity to have your CV reviewed and network with current trainees and junior lawyers.
To find out more about these events, visit the website and make sure you're signed up to receive our newsletter.
JLD essay competition
The annual JLD essay competition is open to solicitor apprentices, LPC students and LPC graduates as well as trainee solicitors.
It's an opportunity to compete for prize money and see your essay published on the JLD website, as well as honing your drafting skills on a subject of professional relevance.
This year's title is: "What's in a name? Is the title of solicitor still relevant?"
The closing date for submissions is 30 November 2019.
Find out more about the competition
The Solicitors Qualifying Exam – what we know so far
As you are no doubt aware, from 2021 there's likely to be a new way to qualify as a solicitor.
The Solicitors Regulation Authority's (SRA) proposed reboot of the solicitor qualification system has gained a lot of media coverage, both positive and negative, and the conclusion is that it will go ahead.
To keep up to date on the latest developments, visit our SQE page.
Join us online
Follow all the latest information on our social media:
The Law Society
The Law Society is the independent professional body for solicitors.
Find out more about the Law Society's other community groups
The career development service helps potential and existing members to make informed choices throughout the various stages of their career.
The service offers a range of events, webinars, advice/guidance and publications.
Find out more about the career development service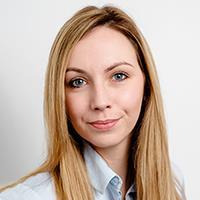 Finally, I would like to wish you the best of luck with your course and on beginning your career in law.
Yours sincerely,
Amy Clowrey
Chair, Junior Lawyers Division